Blockbuster of the Week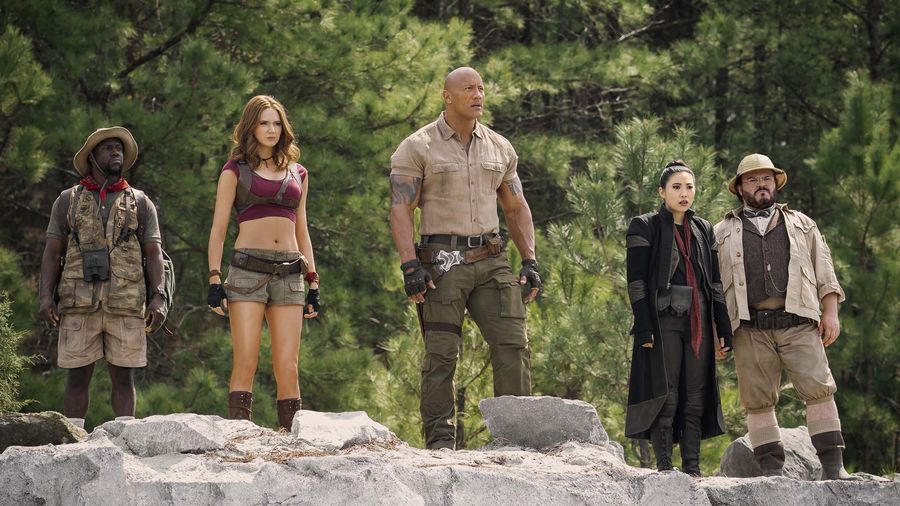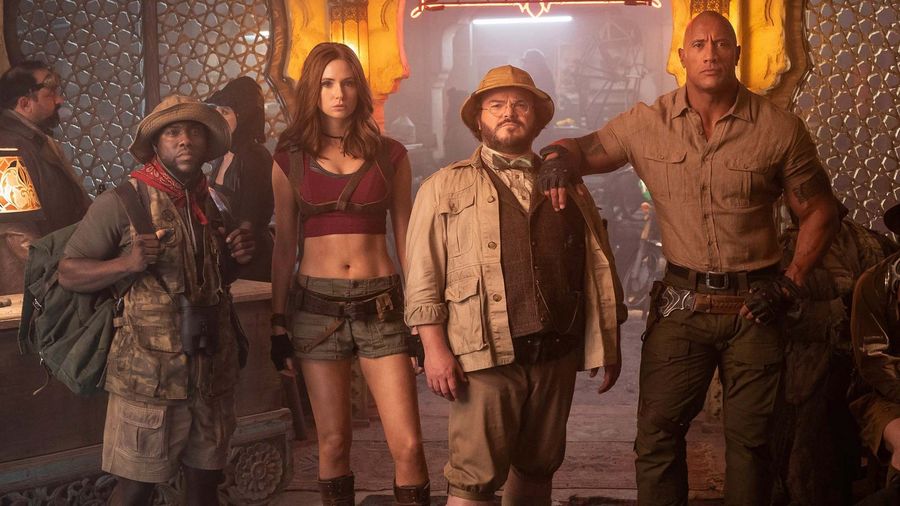 Kevin Hart as Franklin Finbar, Karen Gillan as Ruby Roundhouse, Dwayne Johnson as Dr Smolder Bravestone, Awkwafina as Ming and Jack Black as Professor Sheldon Oberon in Jumanji: The Next Level, directed by Jake Kasdan. Copyright: CTMG, Inc. All Rights Reserved.
Bethany, Fridge and Martha are unaware that Spencer has reclaimed pieces of the broken Jumanji video game cartridge in the basement of the house owned by his cranky grandfather, Eddie. When Spencer is sucked into the game a second time, Bethany, Fridge and Martha prepare for a return to the digital realm. Before they can select an avatar, Eddie and ageing pal Milo are sucked into the game and adopt the guises of Dr Smolder Bravestone and Franklin Finbar respectively.
Find Jumanji: The Next Level in the cinemas
Horror of the Week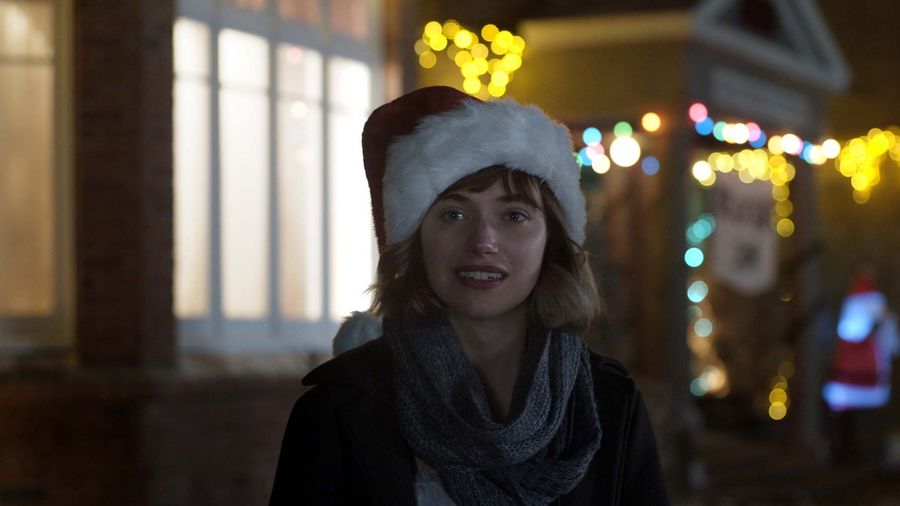 Imogen Poots as Riley in Black Christmas, directed by Sophia Takal. Copyright: 2019 Universal Studios. All Rights Reserved.
As the Christmas holidays beckon, students of Hawthorne College prepare to leave campus for the safety of home. They are blissfully unaware that a hooded figure roams the hallways with murderous intentions. This diabolical figure follows one girl, Helena, home and stabs her with a broken icicle. Classmates Kris, Lindsay, Marty and Riley become concerned about Helena's whereabouts and find themselves trapped inside their sorority with the killer.
Find Black Christmas in the cinemas
Critics' Choice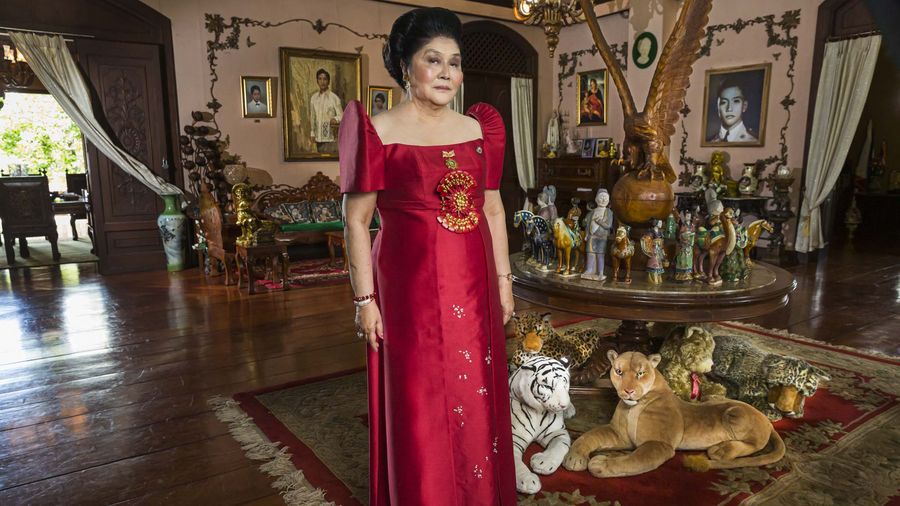 Imelda Marcos on her 85th birthday in The Kingmaker, directed by Lauren Greenfield. Photo: Lauren Greenfield. Copyright: Dogwoof.
Award-winning film-maker Lauren Greenfield is granted intimate access to Imelda Marcos as the former first lady of the Philippines uses her knowledge and connections to help her son Bongbong secure the vice-presidency. To achieve this improbable return to power, Imelda attempts to rewrite her family's widely reported history of corruption. She distorts the narrative to paint herself as a proud and patriotic matriarch, who will do whatever it takes to protect her homeland.
Find The Kingmaker in the cinemas
Also Released This Week...
Award-winning St Petersburg-born director Victor Kossakovsky travels from the frozen waters of Russia's Lake Baikal to Venezuela's mighty Angel Falls and Miami in the grip of Hurricane Irma to celebrate the raw, untameable power of water at 96 frames-per-second…
Find Aquarela in the cinemas
---
Australian filmmakers Cameron Ford and Charlie Turnbull are inspired by John Steinbeck's Pulitzer Prize-winning novel The Grapes Of Wrath to recreate the fictional Joad family's 2,600 km pilgrimage from Oklahoma to California and reconnect to book's core themes…
Find The Bikes Of Wrath in the cinemas
---