Action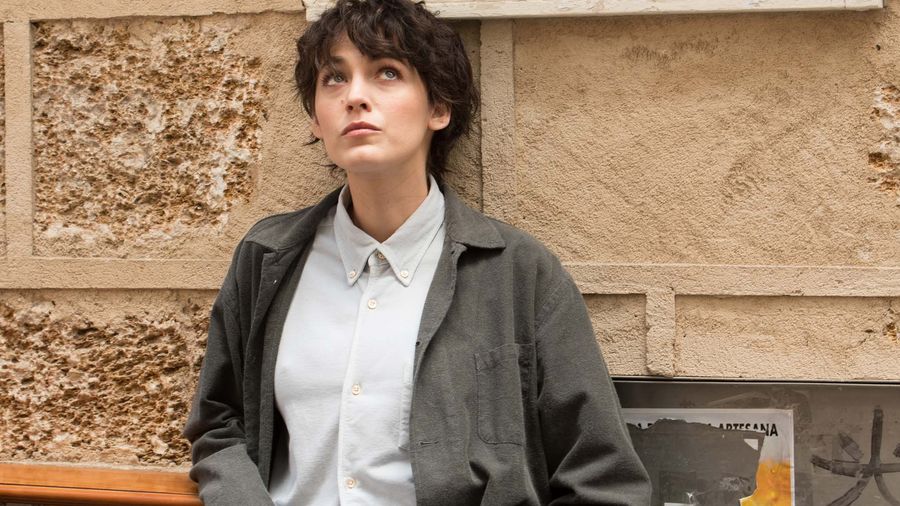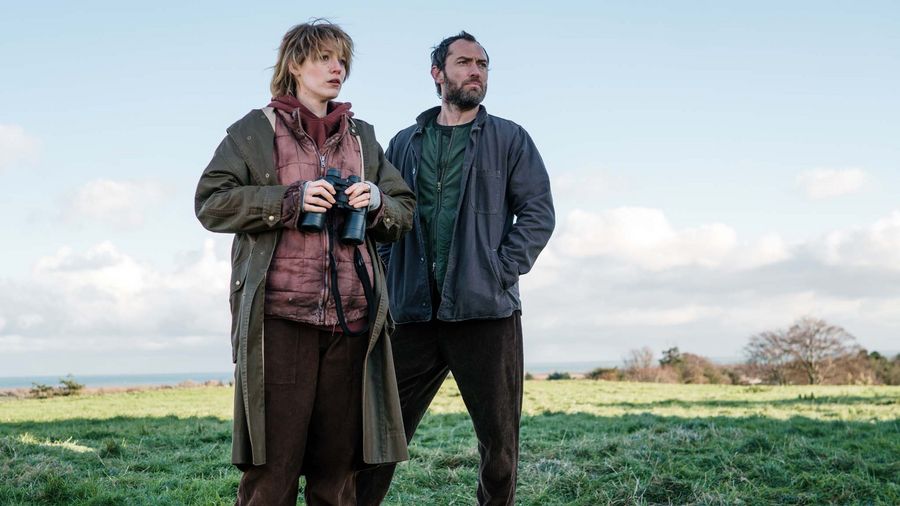 Review: Handling a firearm is all about the bass. That's the takeaway message of The Rhythm Section, a high-stakes thriller adapted for the screen by author Mark Burnell from his novel about an avenging angel, who criss-crosses the globe to put a righteous bullet between the eyes of her family's killer. Armed with a mantra to recite internally when she intends to pull a trigger – "Your heart is the drum, your breathing is the bass" – the drug addict-turned-assassin seeks justice in a series of bone-crunching fight sequences. Eon Productions, guardians of the James Bond film franchise, cast Blake Lively as this emotionally scarred femme futile, whose inner turmoil is reflected by her furiously tousled hair and tear-filled glances into camera as director Reed Morano bombards us with soft focus flashbacks to happier times.
Lively embraces the physicality of the role – a hand-to-hand combat training sequence in a country cottage kitchen with co-star Jude Law looks particularly bruising – but Burnell's script doesn't delve deeply into her gnarly psychology or the suffocating survivor's guilt that propels her down the path of self-destruction. She plays gifted linguist Stephanie Patrick, who fails to take her seat alongside her parents and two siblings on Northeastern flight 147, which subsequently crashes, killing all 239 passengers and crew. Stephanie numbs her grief with alcohol, heroin and anonymous sex in the guise of a chemical blonde prostitute named Lisa.
Three years after the disaster, freelance journalist Keith Proctor (Raza Jaffrey) gate-crashes her desperate hand-to-mouth existence. He bears shocking information: the crash was caused by a bomb made by Mohammed Reza (Tawfeek Barhom) – an Islamic radical who walk the streets of London in full view of security services. Keith offers Stephanie a room and sympathy – "You're another victim. You're just not dead yet" – until a moment of weakness leads to his gruesome demise. Fleeing the blood-soaked scene, Stephanie heads to Inverness to establish contact with Keith's confidential source – a former MI6 operative codenamed B (Law). He helps Stephanie to kick her drug habit and learn basic combat skills to hunt down and neutralise Reza. The subsequent globe-trotting revenge mission ensnares sleazy businessman Leon Giler (Max Casella) in New York and intelligence broker Marc Serra (Sterling K Brown) in Madrid.
The Rhythm Section is composed of familiar elements including a panicked car chase that owes a small debt (and large dents in the bodywork) to the Jason Bourne franchise. Lively leaves us in little doubt of her character's overwhelming need for redemption but supporting characters are largely two-dimensional including Law's mentor in the Scottish Highlands. If the heart is a drum and breathing is the bass, both remain disappointingly steady for us during Morano's picture.
Find THE RHYTHM SECTION in the cinemas
Drama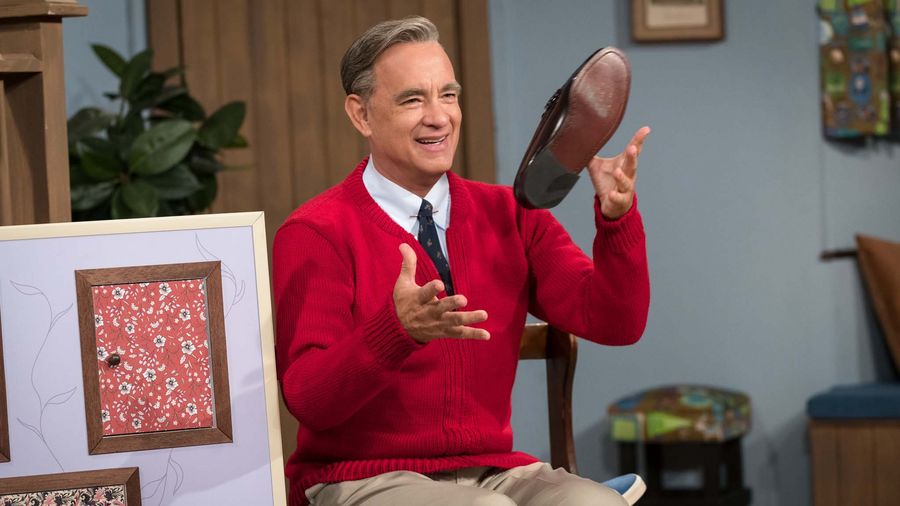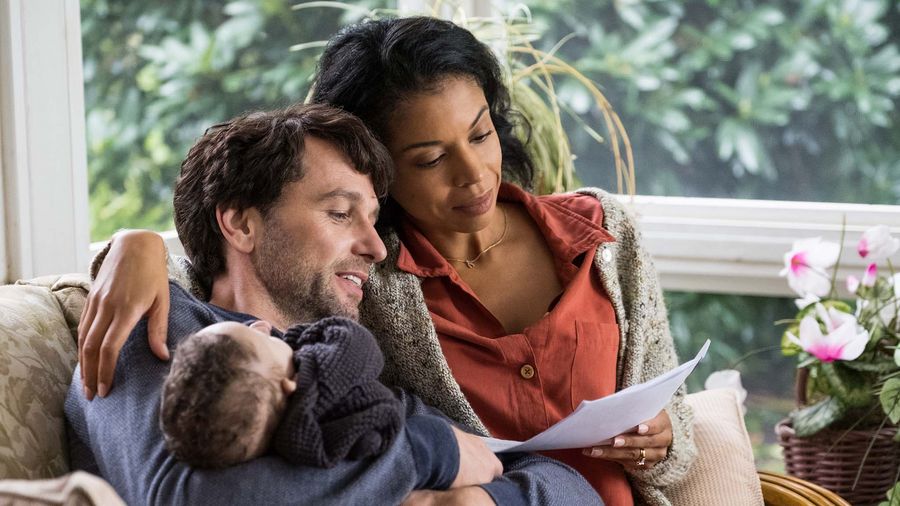 Review: It's a beautiful day for everyone thanks to director Marielle Heller and her heartfelt love letter to self-acceptance, inspired by Tom Junod's magazine article Can You Say…Hero? A Beautiful Day In The Neighborhood dramatises the meeting of an emotionally bruised journalist and softly-spoken children's TV host Fred Rogers, who preached understanding and compassion for more than 30 years on his half-hour educational series Mister Rogers' Neighborhood. Regular forays into the Neighborhood of Make-Believe in the company of hand puppets allowed Rogers to directly address his audience and shepherd pre-schoolers through tricky rites of passage.
Scriptwriters Micah Fitzerman-Blue and Noah Harpster bookmark the cynical reporter's journey of self-discovery with miniature models of New York and Pittsburgh that perfectly reflect the opening sequence of Rogers' show and the playful, simple and childlike qualities of the host. Two-times Oscar winner Tom Hanks is mercurial as Rogers, perfectly capturing his melodic vocal delivery and boundless bonhomie, which continues when cameras stop rolling. Matthew Rhys is a pleasing counterpoint as the embittered writer, who wrongly considers himself broken. Together, they make the dialogue sing and guide us unscathed through potentially saccharine and sappy moments of renewal and redemption.
Investigative reporter Lloyd Vogel (Rhys) accepts a feature-writing prize at the black-tie National Magazine Awards with a speech about socially responsible journalism. "Sometimes, we get to change a broken world with our words," he tells his peers. Soon afterwards, long-time editor Ellen (Christine Lahti) commissions him to write an article on beloved children's TV host Fred Rogers (Hanks) for a forthcoming issue on inspirational people. "He was the only person on our list willing to be interviewed by you," she explains. "400 words. Play nice." Lloyd's wife Andrea (Susan Kelechi Watson), who gave birth to their son Gavin four months ago, is painfully aware of her husband's reputation. "Oh god, Lloyd. Please don't ruin my childhood," she pleads. Wearing his trademark cynicism as a badge of honour, Lloyd sits down to interview Fred, tossing out benign questions ("Are you a vegetarian?") in the hope of eliciting an interesting response ("I just can't imagine eating anything with a mother.") Fred's benevolent facade refuses to crack and, as Lloyd spends more time with his subject, the writer is compelled to address deep fissures in the relationship with his father (Chris Cooper).
A Beautiful Day In The Neighborhood is an impeccably acted testament to the enduring power of the human spirit, which embraces us like a warm hug. Heller's faith in her actors is richly rewarded as she meticulously recreates TV studio sets that became a place of comfort to generations of American children. By the time Fred launches into his closing theme song, It's Such A Good Feeling, we're in rhapsodic agreement.
Find A BEAUTIFUL DAY IN THE NEIGHBORHOOD in the cinemas
Romance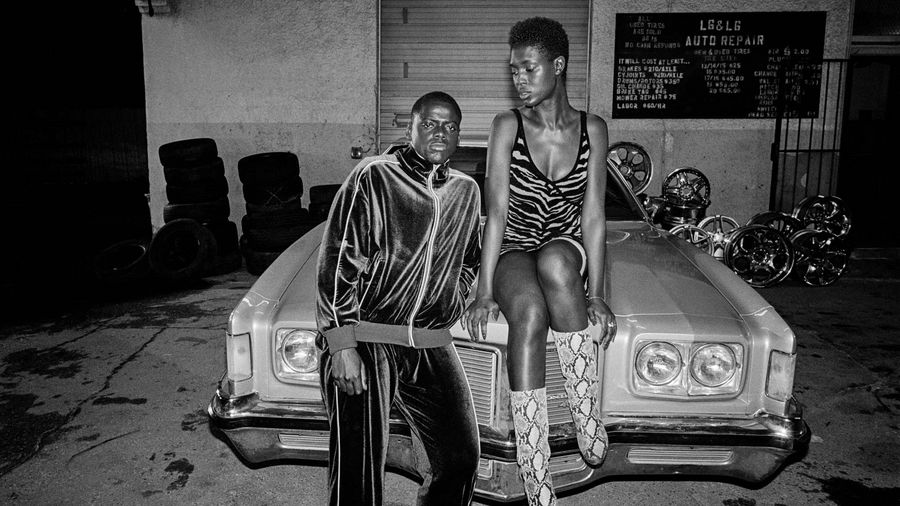 Review: A first date culminates in a kiss of death in Melina Matsoukas's stylish, sweaty and absorbing romance, which one character pithily describes as "the black Bonnie and Clyde". Fuelled by the fury of Black Lives Matter, Queen & Slim kindles a fledgling romance between seemingly mismatched singletons and allows those sparks to build into a raging inferno of passion in the aftermath of a police shooting that could have been ripped from news headlines.
Music video director Matsoukas, best known for her Grammy Award-winning work behind the camera of Beyonce's black positivity anthem Formation, makes a splashy feature film debut with impeccable soundtrack credentials. The jazz and Delta blues of Herbie Hancock and Little Freddie King jive comfortably next to the rap and R&B of Mike Jones and Lauryn Hill, whose soaring track Guarding The Gates is her first new music in more than five years. Occasionally, Matsoukas makes creative missteps – intercutting an erotically charged sex scene in a car with a violent street protest is heavy-handed and risks emboldening the very stereotypes the film seeks to tear down.
Daniel Kaluuya and Jodie Turner-Smith are handsomely matched as the luckless love birds, who become poster children for racial injustice. They play Slim and Queen, who sit in the booth of a late-night Ohio diner, exchanging pleasantries on a hastily arranged first date. It transpires that lawyer Queen decided to accept Slim's invitation after three weeks of silence because she craves company following the state execution of a client. "You didn't have any friends or family you could call?" asks Slim. "So you turned to Tinder?" On the awkward journey home, Officer Reed (Sturgill Simpson) pulls the couple over for a driving violation. A fractious interrogation in the cold culminates in Slim shooting the cop dead in self-defence. "You're a black man who killed a cop, then took his gun," summarises Queen, who argues that their only viable course of action is to flee. "I'm not a criminal," pleads Slim. "You are now," sombrely replies his date. Severing contract with nearest and dearest, the reluctant fugitives head to New Orleans to lie low with Queen's estranged uncle Earl (Bokeem Woodbine) and his harem of lovelies, including the luminous Goddess (Indya Moore).
Queen & Slim is galvanised by the two leads, whose relationship deepens convincingly during a ramshackle road trip down south with police forces in hot pursuit. Screenwriter Lena Waithe engineers dramatic detours that occasionally strain credulity. The final 20 minutes feel a little disjointed but a protracted set piece involving Chloe Sevigny masterfully cranks up the on-screen tension without any consideration for the state of our fingernails.
Find QUEEN & SLIM in the cinemas
Drama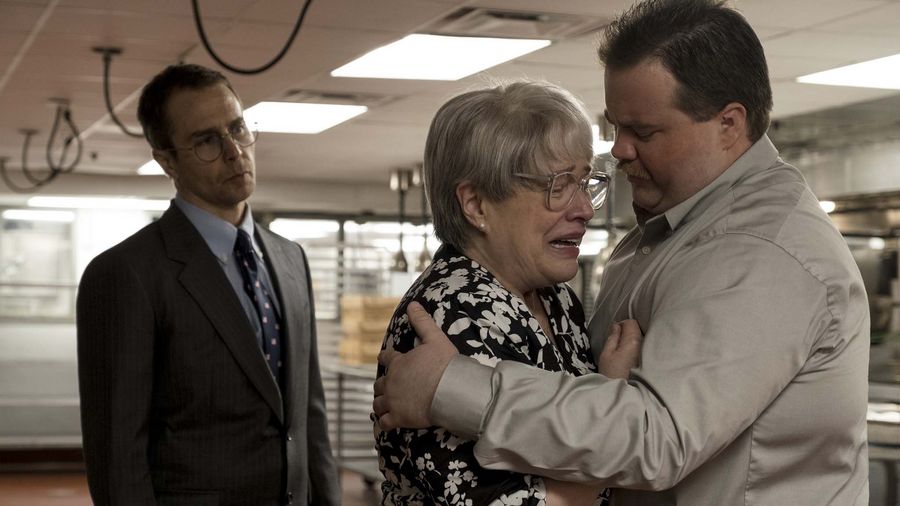 Review: The media's character assassination of a socially awkward yet resolutely well-intentioned loner casts a dark shadow over the 1996 Atlanta Olympics in Richard Jewell. Based on a Vanity Fair article and a subsequent book, The Suspect, by Kent Alexander and Kevin Salwen, director Clint Eastwood's quietly indignant drama is a stark reminder of how easily rumour and supposition can be mistaken for "fact".
Scriptwriter Billy Ray distils three months of trial by media and at least one potential violation of Jewell's civic rights into a compelling character study anchored by a winning performance from Paul Walter Hauser as the do-gooder, who pursues public service with a tenacity that errs uncomfortably close to obsession. Sam Rockwell is terrific as the down-on-his-luck lawyer, who is hired to pick at the seams of the FBI's conduct and restore lustre to Jewell's unfairly tarnished reputation. Meanwhile, Kathy Bates is deservedly Oscar-nominated for her heartrending portrayal of Jewell's besieged mother, who feels humiliated by searches of her home in full view of clamouring TV reporters. "They went through my underthings," she sobs to her son. "How much indignity do they want us to take?"
For more than a decade, Richard Jewell (Hauser) dreams of a role in law enforcement. In 1996, he is proud to work as a security guard at the 26th Summer Olympics in his home city of Atlanta. During a concert in Centennial Park on the middle weekend of the Games, Jewell spots an unattended bag and raises the alarm. His swift and decisive action saves countless lives and he is anointed a hero. FBI Agent Tom Shaw (Jon Hamm) and partner FBI Agent Dan Bennet (Ian Gomez) come under intense pressure to apprehend the bomber. They incorrectly identify Jewell as a suspect because his profile "fits the hero-bomber to a T". Kathy Scruggs (Olivia Wilde), a hard-nosed journalist with the Atlanta-Journal Constitution, trades on her potent sexuality to extract confidential information from Shaw and splashes the FBI's suspicions about Jewell across the front page. The FBI is forced to respond, calling Jewell in for questioning under false pretences while a voracious media pack swarms around the home of his disbelieving mother, Bobi (Kathy Bates). As public opinion wavers, the grossly maligned loner hires lawyer Watson Bryant (Sam Rockwell) to refute the bogus accusations.
Richard Jewell restores Eastwood's stature as a gifted humanist director after a painfully misconceived reenactment of another terrorist outrage in The 15:17 To Paris. The problematic and hotly disputed depiction of Scruggs, who burns white hot courtesy of Wilde's performance, doesn't extinguish the fire in the film's belly about presumed innocence. The truth may set you free but it can also chain you tightly to suspicion.
Find RICHARD JEWELL in the cinemas