The Invisible Man (15)
Cast: Elisabeth Moss, Oliver Jackson-Cohen, Aldis Hodge, Storm Reid
Genre: Horror
Author(s): Leigh Whannell
Director: Leigh Whannell
Release Date: 28/02/2020
Running Time: 124mins
Country: Australia/US
Year: 2020



Cecilia is desperate to escape the clutches of her abusive and violent boyfriend, Adrian Griffin. She vanishes in the dead of night, aided by a close-knit group of family and friends. Cecilia goes into hiding so her scientist spouse never finds her. Soon after, Adrian apparently commits suicide and leaves behind a huge inheritance. Subsequently, she becomes convinced that someone is hunting her and Cecilia's paranoia spirals out of control.
---
LondonNet Film Review
The Invisible Man (15)
What you can't see might kill you in an ingeniously executed horror thriller from writer-director Leigh Whannell, inspired by the 1897 HG Wells novel of the same title. Reset to present-day San Francisco in the shadow of Silicon Valley, The Invisible Man is a two-hour masterclass in sustained nerve-jangling tension, which cleverly frames each shot so characters hover in the corner of the screen and our eyes are drawn to open spaces where an unseen predator could be lurking. Whannell indulged his penchant for gore when he jump-started the Saw franchise in 2004, and there are moments of stomach-churning brutality in this film's breathless second act…

However, the sadistic pleasure of The Invisible Man is not knowing when the titular stalker will play the next round of his diabolical game of cat and mouse, engineered with aplomb by Whannell using lines of genetic coding from Sleeping With The Enemy and Paranormal Activity. An emotionally wrought central performance from Elisabeth Moss firmly tethers an outlandish dramatic conceit to gut-wrenching reality. We weather the storm of every tearful whimper and anguished plea for help as her unstable heroine fails to convince friends and family that her abusive ex – "a world leader in the field of optics" – is cruelly unpicking the fabric of her existence.
Whannell holds us in a vice-like grip from the bravura opening sequence, which instantly whitens our knuckles as architect Cecilia Kass (Moss) silently sneaks around the clifftop home of her controlling beau, scientist Adrian Griffin (Oliver Jackson-Cohen), as he sleeps nearby. She escapes the glass box prison with help from her sister Alice (Harriet Dyer) and goes into hiding in the home of police officer pal James (Aldis Hodge) and his teenage daughter Sydney (Storm Reid).
Soon after, Cecilia learns that Adrian has committed suicide and bequeathed her five million dollars in his will, to be paid in monthly instalment via his brother Tom (Michael Dorman). For the first time in years, Cecilia draws breath but a series of strange events convinces her that the news of Adrian's demise is greatly exaggerated. "Don't let him win by bringing him back to life," implores James.
The Invisible Man is a wickedly entertaining allegory of our modern age of social media-driven gratification, in which cunning predators lurk online behind attractive avatars. Moss captures her victim's painful fragility and vulnerability with verve, securely locking us into a living nightmare as Whannell wreaks havoc using sleight of hand and digital trickery. His script retains a cold, calculating logic during the most fantastical flourishes including a bloodthirsty battle royale in the corridors of Santa Monica Secure Treatment Centre. After two hours of shuddering in the dark with steadily fraying nerves, audiences may require their own heavy sedation.
– Sam Cannon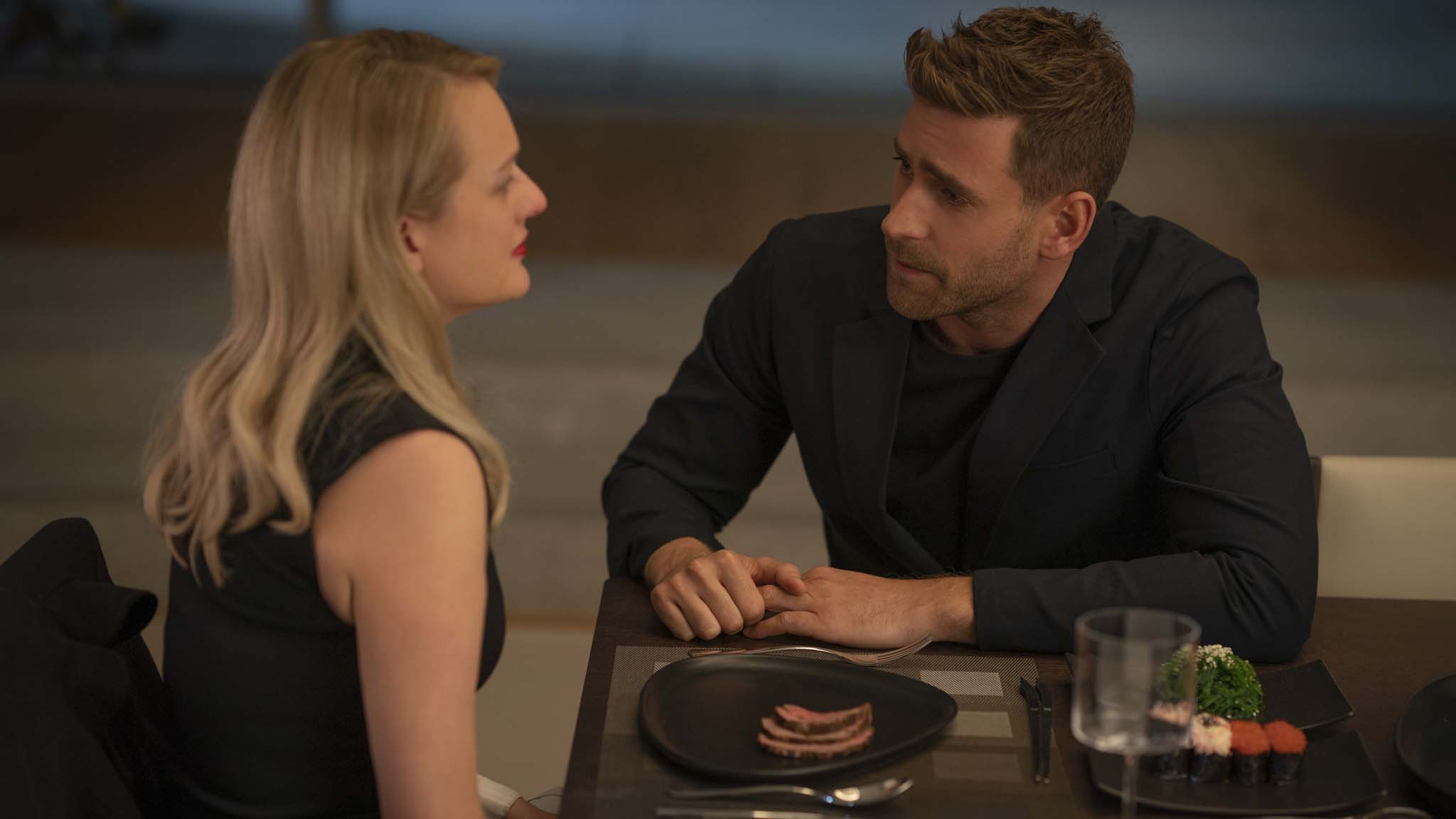 ---
London Cinemas Showing The Invisible Man
---
From: Friday 7th May
To: Thursday 13th May
No cinema infomation at the moment
From: Friday 14th May
To: Thursday 20th May
No cinema infomation at the moment
UK and Irish Cinemas Showing The Invisible Man
---
From: Friday 7th May
To: Thursday 13th May
No cinema infomation at the moment
From: Friday 14th May
To: Thursday 20th May
No cinema infomation at the moment