Spies In Disguise (PG)
Cast: Karen Gillan, Tom Holland, Will Smith, Ben Mendelsohn, Rachel Brosnahan, Rashida Jones
Genre: Action
Author(s): Lloyd Taylor, Brad Copeland
Director: Nick Bruno, Troy Quane
Release Date: 26/12/2019
Running Time: 102mins
Country: US
Year: 2019



Lance Sterling is the most famous operative at a government-funded spy agency overseen by Joy Jenkins. He is assigned to capture bionic criminal mastermind Killian, who has repeatedly evaded capture. The suave operative inadvertently drinks an experimental "biodynamics concealment" serum created by MIT genius Walter Beckett, who works in the agency's gadget department. Instead of making Lance invisible, the concoction morphs the suave agent into a pigeon.
---
LondonNet Film Review
Spies In Disguise (PG)
A debonair James Bond-esque secret agent goes deep underfeather to outwit his nefarious nemesis in the madcap computer-animated comedy Spies In Disguise. Co-directed by Troy Quane and Nick Bruno, both making their feature debuts, this hi-tech body-swap caper gleefully subverts the 007 playbook by proposing non-violent, compassionate methods to neutralise terrorists and minimise the potential for collateral damage. As the film's diminutive hero sweetly puts it, "a good way to stop the bad". Crazed thugs could be subdued with cute cat videos and explosions of pink glitter, or a marksman's laser-focused vision might be briefly disrupted by a disorienting kaleidoscope bomb…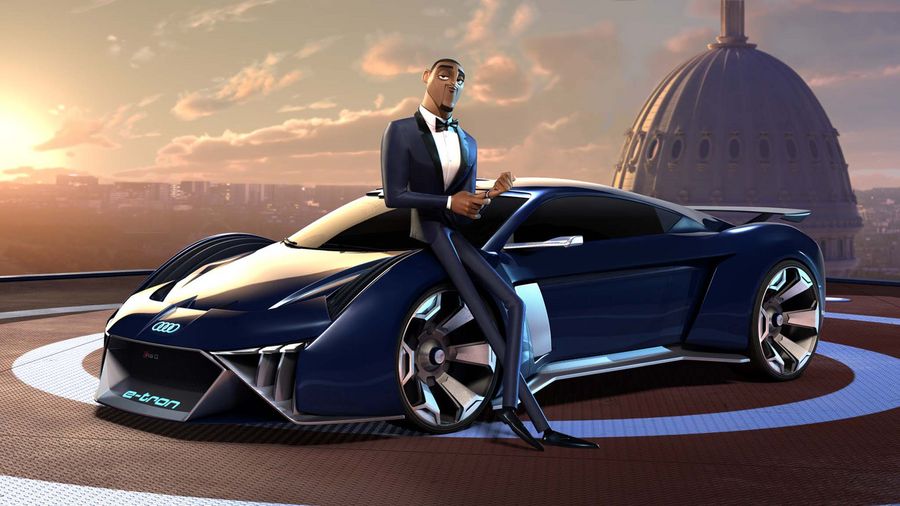 Pyrotechnic-laden action set pieces are executed with assurance and Will Smith and Tom Holland deliver energetic vocal performances as the impossibly lithe spy and dorky dreamer, who team up in unusual circumstances. Ben Mendelsohn is short-changed as the film's deranged arch-villain – he's all bark and no bite – so the stakes never feel unsettlingly high, even when the script borrows a move out of the How To Train Your Dragon handbook in search of a tear-jerking emotional crescendo.
As a young boy, Walter Beckett (voiced by Holland) appropriates circuitry from electronic devices to fashion wacky inventions for his police officer mother. Single parent Wendy (Rachel Brosnahan) encourages her boy to think outside of the box as her crime-fighting sidekick. "I promise I'll have your back," she assures Walter tenderly, christening their dynamic double-act Team Weird. Alas, Wendy is killed in the line of duty and orphan Walter finds his calling as a gadget geek at a US government-funded spy agency overseen by Joy Jenkins (Reba McEntire). Tuxedo-clad operative Lance Sterling (Smith) relies on the agency's ingenious gizmos to carry out his daredevil missions. Unfortunately, boo-hiss bionic criminal Killian (Mendelsohn) outwits Lance and the spy is wrongly accused of treason. Lance becomes a fugitive and inadvertently drinks Walter's experimental biodynamics concealment potion, which morphs the suave agent into a pigeon. A "rat with wings" might be the perfect disguise to sneak up on Killian. Walter becomes Lance's wing man on a globe-trotting odyssey with feisty internal affairs agent Marcy Keppel (Rashida Jones) in hot pursuit, flanked by her own technology gurus: Ears (DJ Khaled) and Eyes (Karen Gillan).
Spies In Disguise is a slick mismatched buddy comedy that won't surprise anyone old enough to have witnessed Daniel Craig's bruising forays as Bond. The script proudly promotes Walter's individuality as a badge of honour and indulges in heavy-handed emotional manipulation to resolve the young man's deep-rooted feelings of loss. Scriptwriters Brad Copeland and Lloyd Taylor trade predominantly in family-friendly sweetness even when they resort to toilet humour to explain the multi-functional wonders of a pigeon's cloaca. An anatomy lesson that's not just for the birds.
– Kim Hu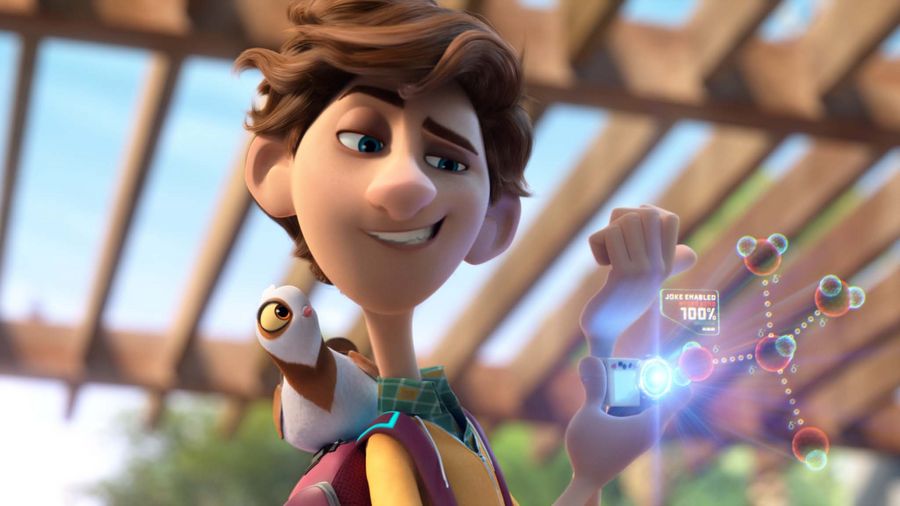 ---
London Cinemas Showing Spies In Disguise
---
From: Friday 9th April
To: Thursday 15th April
From: Friday 16th April
To: Thursday 22nd April
No cinema infomation at the moment
UK and Irish Cinemas Showing Spies In Disguise
---
From: Friday 9th April
To: Thursday 15th April
From: Friday 16th April
To: Thursday 22nd April
No cinema infomation at the moment