Playing With Fire (PG)
Cast: John Cena, Keegan-Michael Key, John Leguizamo, Dennis Haysbert, Judy Greer
Genre: Comedy
Author(s): Dan Ewen, Matt Lieberman
Director: Andy Fickman
Release Date: 26/12/2019
Running Time: 96mins
Country: US
Year: 2019



Captain Jake Carson takes charge of a team of brave smokejumpers, who parachute into forest fires to tackle blazes from inside the inferno. A storm rages around the station and one of the nearby cabins catches fire. Jake and the team respond to the blaze and inside they discover three stricken siblings: Brynn, Will and little Zoey. As first responders, the smokejumpers become temporary guardians of the tykes until the weather improves.
---
LondonNet Film Review
Playing With Fire (PG)
Tackling California wildfires is child's play compared with responsible parenting in director Andy Fickman's brash family-oriented comedy. Wilfully ignoring the safety warning in the title, Playing With Fire demonstrates a reckless disregard for the mental well-being of parents, who might expect a smattering of laughs from the film's convoluted Daddy Day Care set-up…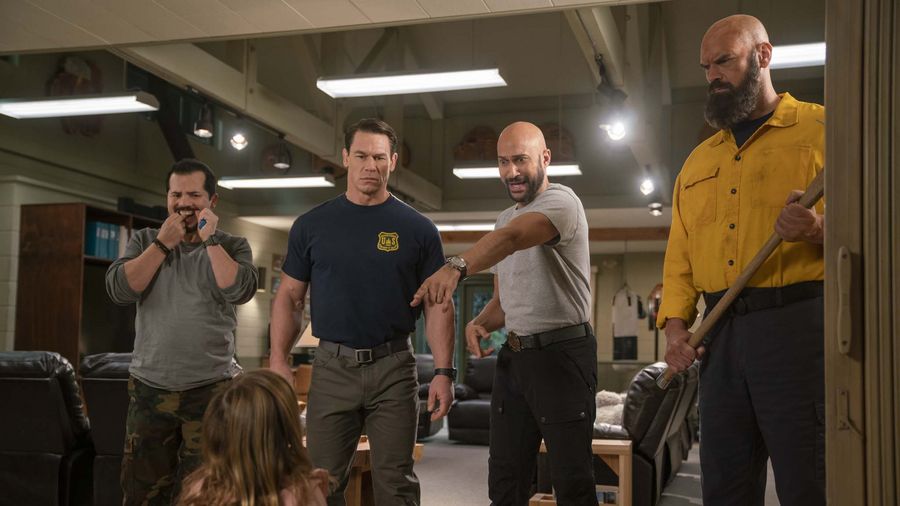 Screenwriters Dan Ewen and Matt Lieberman hose down every clunky frame with syrupy sentiment and contrive scenes that slosh from crass and puerile (diarrhoea projecting into one character's face) to genuinely weird (a grown man staring into a young girl's eyes as he attempts to relieve himself). Presumably, these disjointed interludes were funnier on the page and explain why a fine ensemble cast inhabits the thinly written supporting roles. Keegan-Michael Key wrings out a few chuckles when his firefighter takes increasingly irritated issue with a teenager's unfiltered sarcasm but Judy Greer is shamefully squandered as an amphibian-fixated scientist. Her inert on-screen romance with muscular and sporadically shirtless leading man, John Cena, wouldn't spark to life if Fickman poured petrol on it.
Captain Jake Carson (Cena), son of decorated firefighter Big Dan Carson who perished in a blaze in Yosemite National Park, takes charge of an elite team of smokejumpers in Redding, California. His well-drilled squad parachutes into forest fires and tackles each emergency by staring unblinking into the eye of the inferno. Jake's colleagues include wisecracking second-in-command Mark Rogers (Key), Rodrigo Torres (John Leguizamo) and aptly named silent giant Axe (Tyler Mane). A storm rages around the fire station and a cabin catches light. Inside the collapsing structure, Jake and co discover three stricken siblings: Brynn (Brianna Hildebrand), Will (Christian Convery) and Zoey (Finley Rose Slater). As first responders, the smokejumpers become temporary guardians of the tykes until the weather improves. Brynn, Will and Zoey run amok, leaving destruction in their wake. "Kids are like fire. You can't control them. You've just got to contain them until they burn themselves out," calmly explains sassy field biologist Dr Amy Hicks (Greer), using terms Jake might understand. The smokejumpers and their pint-sized wards bond just as division commander Richards (Dennis Haysbert) makes a surprise inspection of the fire station ahead of his retirement.
Playing With Fire is a rare misstep for Cena, who enlivened Daddy's Home 2 and was a hoot in Blockers. His charisma and self-deprecating charm are extinguished in an action-packed opening, which is choreographed incongruously to Bruno Mars' dancefloor filler Uptown Funk. The uneven tone is glaringly evident in the final 20 minutes as tomfoolery is hurriedly cast aside to prize open characters' hearts to the possibility of love in its many glorious forms. Nothing sticks in the throat and chokes like an undeserved happy ending.
– Sam Cannon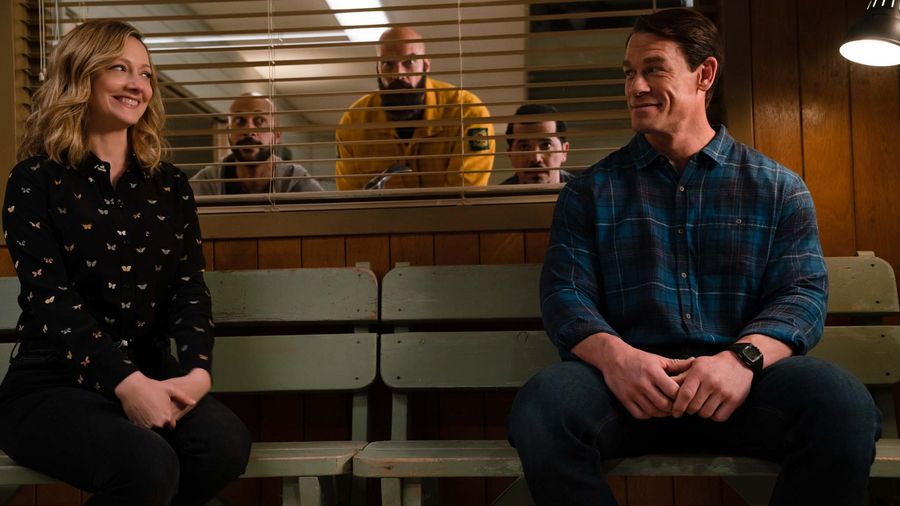 ---
London Cinemas Showing Playing With Fire
---
From: Friday 9th April
To: Thursday 15th April
No cinema infomation at the moment
From: Friday 16th April
To: Thursday 22nd April
No cinema infomation at the moment
UK and Irish Cinemas Showing Playing With Fire
---
From: Friday 9th April
To: Thursday 15th April
No cinema infomation at the moment
From: Friday 16th April
To: Thursday 22nd April
No cinema infomation at the moment