Blockbuster of the Week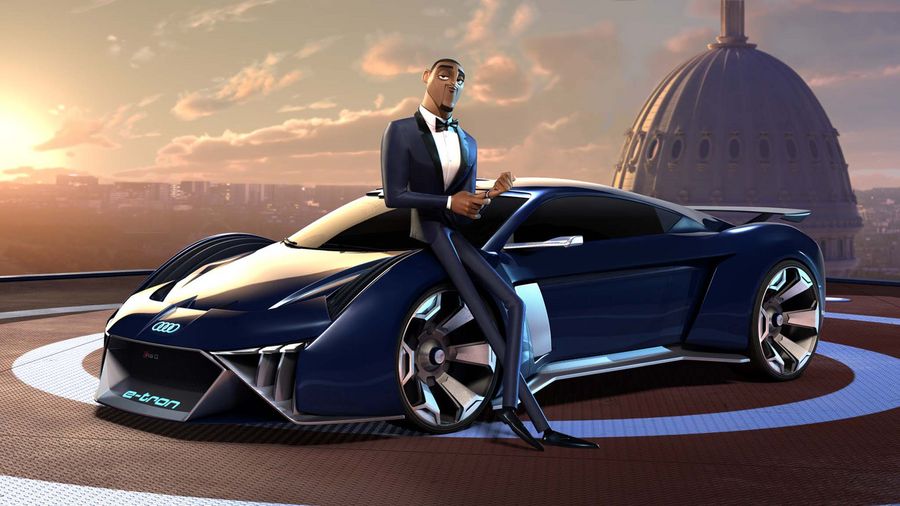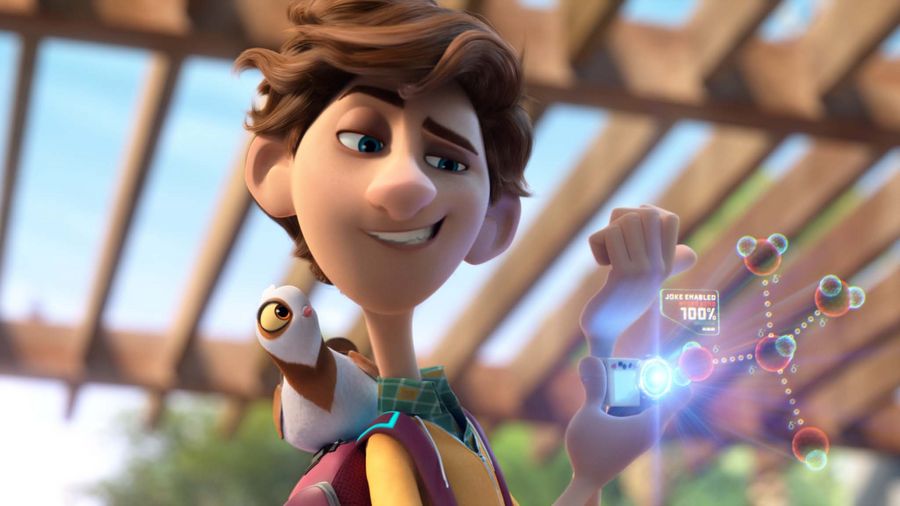 Review: A debonair James Bond-esque secret agent goes deep underfeather to outwit his nefarious nemesis in the madcap computer-animated comedy Spies In Disguise. Co-directed by Troy Quane and Nick Bruno, both making their feature debuts, this hi-tech body-swap caper gleefully subverts the 007 playbook by proposing non-violent, compassionate methods to neutralise terrorists and minimise the potential for collateral damage. As the film's diminutive hero sweetly puts it, "a good way to stop the bad". Crazed thugs could be subdued with cute cat videos and explosions of pink glitter, or a marksman's laser-focused vision might be briefly disrupted by a disorienting kaleidoscope bomb. Pyrotechnic-laden action set pieces are executed with assurance and Will Smith and Tom Holland deliver energetic vocal performances as the impossibly lithe spy and dorky dreamer, who team up in unusual circumstances. Ben Mendelsohn is short-changed as the film's deranged arch-villain – he's all bark and no bite – so the stakes never feel unsettlingly high, even when the script borrows a move out of the How To Train Your Dragon handbook in search of a tear-jerking emotional crescendo. As a young boy, Walter Beckett (voiced by Holland) appropriates circuitry from electronic devices to fashion wacky inventions for his police officer mother. Single parent Wendy (Rachel Brosnahan) encourages her boy to think outside of the box as her crime-fighting sidekick. "I promise I'll have your back," she assures Walter tenderly, christening their dynamic double-act Team Weird. Alas, Wendy is killed in the line of duty and orphan Walter finds his calling as a gadget geek at a US government-funded spy agency overseen by Joy Jenkins (Reba McEntire). Tuxedo-clad operative Lance Sterling (Smith) relies on the agency's ingenious gizmos to carry out his daredevil missions. Unfortunately, boo-hiss bionic criminal Killian (Mendelsohn) outwits Lance and the spy is wrongly accused of treason. Lance becomes a fugitive and inadvertently drinks Walter's experimental biodynamics concealment potion, which morphs the suave agent into a pigeon. A "rat with wings" might be the perfect disguise to sneak up on Killian. Walter becomes Lance's wing man on a globe-trotting odyssey with feisty internal affairs agent Marcy Keppel (Rashida Jones) in hot pursuit, flanked by her own technology gurus: Ears (DJ Khaled) and Eyes (Karen Gillan). Spies In Disguise is a slick mismatched buddy comedy that won't surprise anyone old enough to have witnessed Daniel Craig's bruising forays as Bond. The script proudly promotes Walter's individuality as a badge of honour and indulges in heavy-handed emotional manipulation to resolve the young man's deep-rooted feelings of loss. Scriptwriters Brad Copeland and Lloyd Taylor trade predominantly in family-friendly sweetness even when they resort to toilet humour to explain the multi-functional wonders of a pigeon's cloaca. An anatomy lesson that's not just for the birds.
Find Spies In Disguise in the cinemas
Drama Choice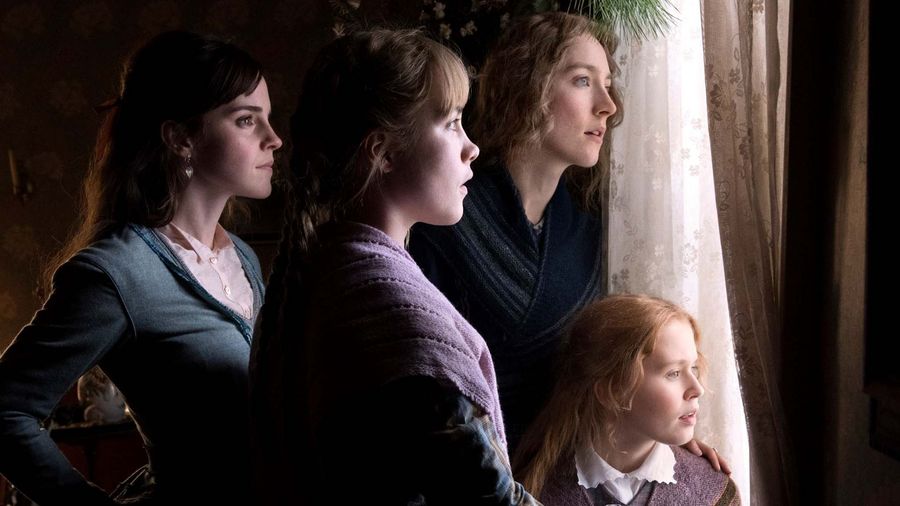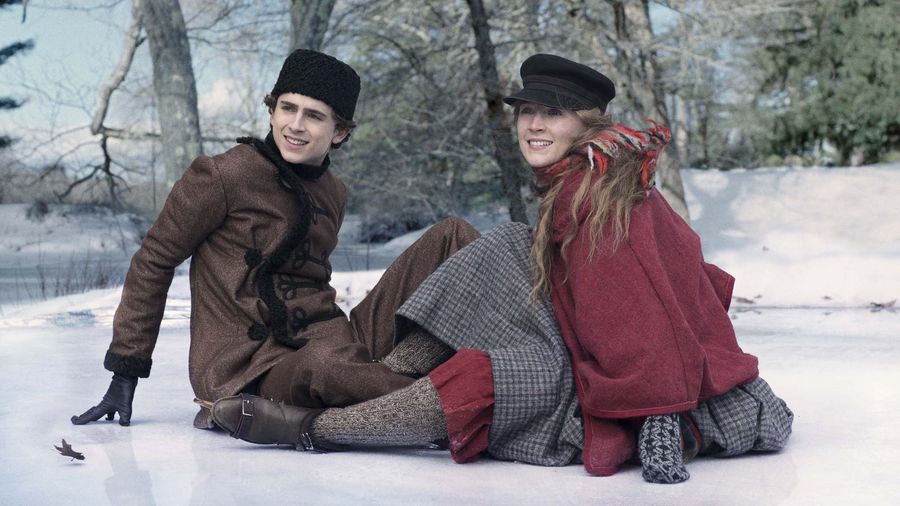 Review: Louisa May Alcott opens her 1868 novel Little Women with the quarrelsome March sisters – Jo, Meg, Amy and Beth – trading barbs as they contemplate a miserable Christmas without presents or their father. It's a touching domestic scene, which beautifully distils the siblings' contrasting personality traits that will contribute to their fluctuating fortunes over the next eight years. For her handsomely mounted film adaptation, writer-director Greta Gerwig flicks towards the end of the book and opens in autumnal 1868 New York rather than the festive chill of a Massachusetts winter. The temporal shift is deliberate, focusing on aspiring writer Jo (Saoirse Ronan) as she attempts to sell a story to Mr Dashwood (Tracy Letts), publisher and editor of the Weekly Volcano, and is plainly advised: "If the main character's a girl, make sure she's married by the end. Or dead." As guardian of Alcott's beloved text, Gerwig remains faithful to the original words and abides by literary tropes but she also indulges in post-feminist revisionism to set her Little Women apart from previous incarnations and strike a chord in the MeToo era. She reinvents gruff German professor Friedrich Bhaer as a swooning French scholar played by Louis Garrel as a visually appealing rival to dreamy Timothee Chalamet's Laurie for Jo's affections. The fractured chronology isn't entirely successful. By reframing the death of a pivotal figure, Gerwig dampens the emotional impact and the juxtaposition of scenes eight years apart can be confusing. Marmee (Laura Dern) presides warmly over the March family home while her husband (Bob Odenkirk) is enlisted in the American Civil War. Her four daughters pursue their dreams: Jo (Ronan) wishes to become a writer, Meg (Emma Watson) hopes to become a famous actress, Amy (Florence Pugh) yearns to step out of Jo's shadow so that handsome next-door neighbour Laurie (Chalamet) might look her way, and Beth (Eliza Scanlen) loves to play the piano. The siblings' paths diverge courtesy of romantic dalliances and grave sickness, while clucky Aunt March (Meryl Streep) advises the brood to marry well because, "No one makes their own way, not really, least of all a woman." Little Women is distinguished by terrific performances including Ronan as the fiercely independent wordsmith, who is fully aware of the lack of privilege afforded by her sex. "I can't get over my disappointment in being a girl," she laments. Dern is a perfectly protective matriarch and Oxford-born actress Pugh elevates petulant, self-absorbed Amy. "People want to be amused, not preached at. Morals don't sell nowadays," Mr Dashwood counsels Jo in the opening scene. Gerwig's splendid film disagrees and sells Alcott's morality largely word for word through pithy observational humour and boundless affection for the spirited protagonists.
Find Little Women in the cinemas
Comedy and Family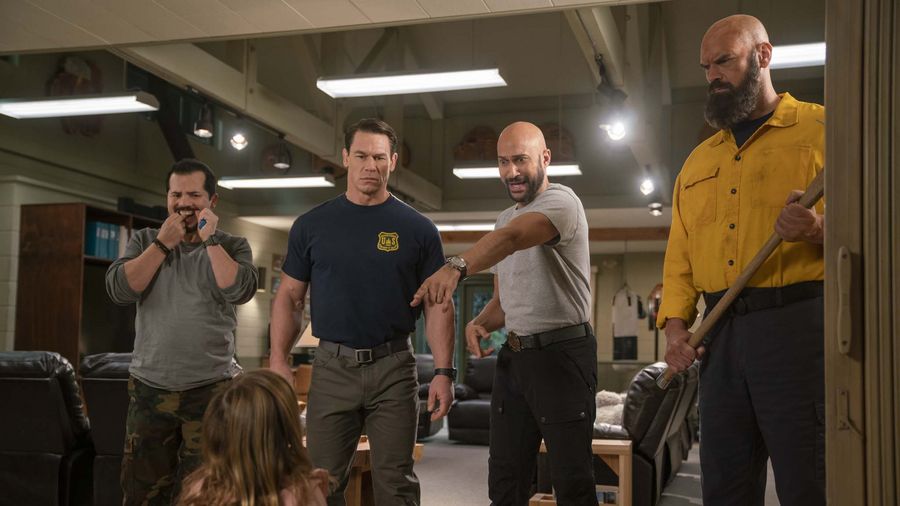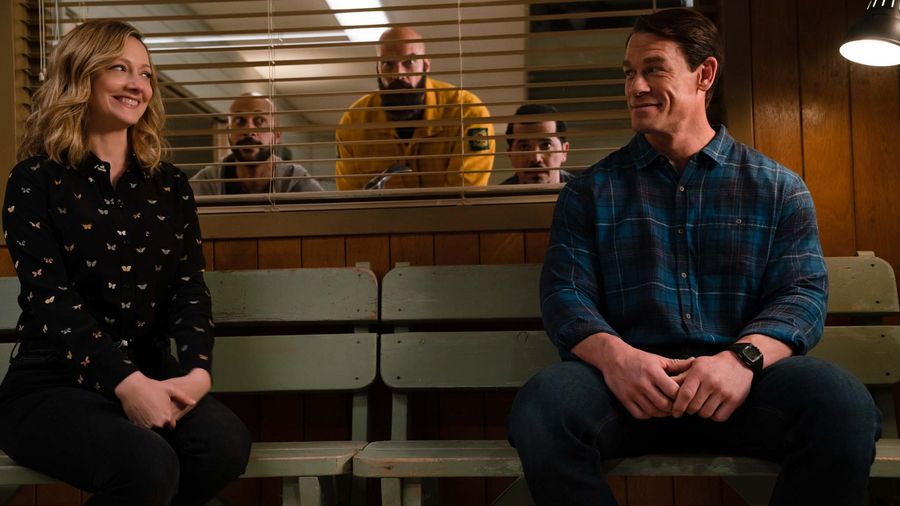 Review: Tackling California wildfires is child's play compared with responsible parenting in director Andy Fickman's brash family-oriented comedy. Wilfully ignoring the safety warning in the title, Playing With Fire demonstrates a reckless disregard for the mental well-being of parents, who might expect a smattering of laughs from the film's convoluted Daddy Day Care set-up. Screenwriters Dan Ewen and Matt Lieberman hose down every clunky frame with syrupy sentiment and contrive scenes that slosh from crass and puerile (diarrhoea projecting into one character's face) to genuinely weird (a grown man staring into a young girl's eyes as he attempts to relieve himself). Presumably, these disjointed interludes were funnier on the page and explain why a fine ensemble cast inhabits the thinly written supporting roles. Keegan-Michael Key wrings out a few chuckles when his firefighter takes increasingly irritated issue with a teenager's unfiltered sarcasm but Judy Greer is shamefully squandered as an amphibian-fixated scientist. Her inert on-screen romance with muscular and sporadically shirtless leading man, John Cena, wouldn't spark to life if Fickman poured petrol on it. Captain Jake Carson (Cena), son of decorated firefighter Big Dan Carson who perished in a blaze in Yosemite National Park, takes charge of an elite team of smokejumpers in Redding, California. His well-drilled squad parachutes into forest fires and tackles each emergency by staring unblinking into the eye of the inferno. Jake's colleagues include wisecracking second-in-command Mark Rogers (Key), Rodrigo Torres (John Leguizamo) and aptly named silent giant Axe (Tyler Mane). A storm rages around the fire station and a cabin catches light. Inside the collapsing structure, Jake and co discover three stricken siblings: Brynn (Brianna Hildebrand), Will (Christian Convery) and Zoey (Finley Rose Slater). As first responders, the smokejumpers become temporary guardians of the tykes until the weather improves. Brynn, Will and Zoey run amok, leaving destruction in their wake. "Kids are like fire. You can't control them. You've just got to contain them until they burn themselves out," calmly explains sassy field biologist Dr Amy Hicks (Greer), using terms Jake might understand. The smokejumpers and their pint-sized wards bond just as division commander Richards (Dennis Haysbert) makes a surprise inspection of the fire station ahead of his retirement. Playing With Fire is a rare misstep for Cena, who enlivened Daddy's Home 2 and was a hoot in Blockers. His charisma and self-deprecating charm are extinguished in an action-packed opening, which is choreographed incongruously to Bruno Mars' dancefloor filler Uptown Funk. The uneven tone is glaringly evident in the final 20 minutes as tomfoolery is hurriedly cast aside to prize open characters' hearts to the possibility of love in its many glorious forms. Nothing sticks in the throat and chokes like an undeserved happy ending.
Find Playing With Fire in the cinemas