Horror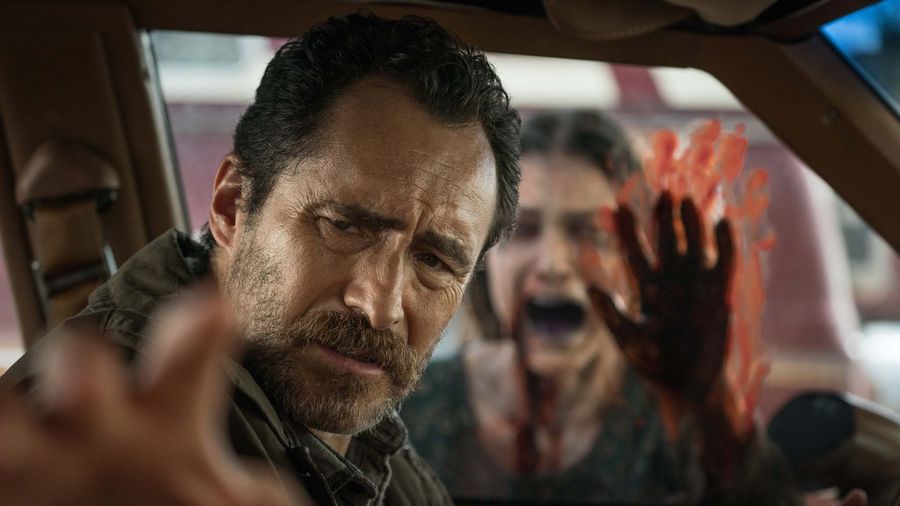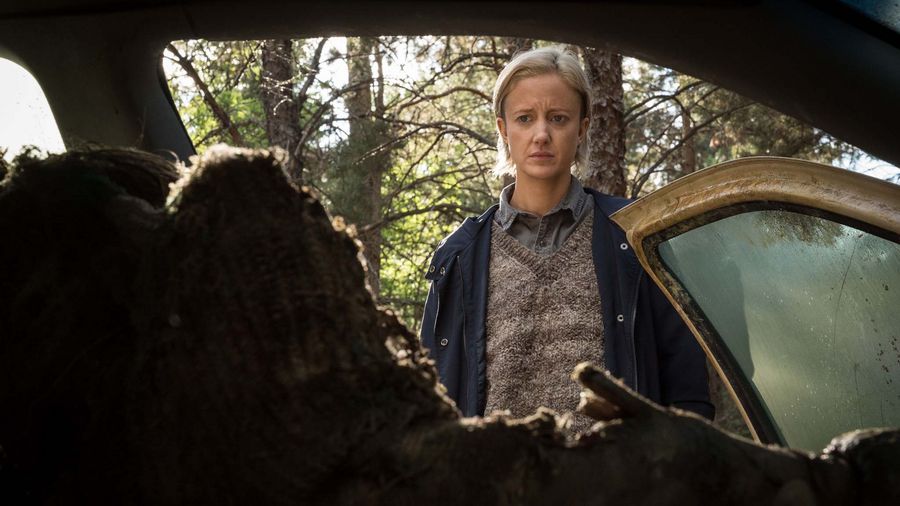 Review: Ghoulish history repeats in The Grudge, a lacklustre reboot of the horror franchise spawned by the 2003 Japanese film Ju-on about a vengeful spirit, which attaches itself to unsuspecting victims and untethers their sanity. Writer-director Nicolas Pesce demonstrated a sadistic streak with his last film, Piercing, a macabre battle of the sexes starring Mia Wasikowska and Christopher Abbott. Here, he resorts to hoary horror tropes to stitch together four stories of hellish haunting centred on the same Pennsylvania house. His patchwork of predictable shocks squanders a terrific ensemble cast including Newcastle-upon-Tyne actress Andrea Riseborough, Demian Bichir, John Cho and Australian two-time Oscar nominee Jacki Weaver.
They scream, squeal and shudder on cue, foolishly hiding in a closet in one case when any horror movie fan will tell you that's the last place to seek refuge if you intend to survive to the end credits. Composers Andy Grush and Taylor Newton Stewart, aka The Newton Brothers, match aggression on screen with a creepy orchestral score, which prickles fear far more effectively than anything Pesce exorcises from the pages of his script.
Three months after the loss of her husband to cancer, grief-stricken police detective Muldoon (Riseborough) moves to Cross River, Pennsylvania with young son Burke (John J Hansen). She soothes her boy's fears – "Nothing bad's gonna happen to me, I promise" – as he settles into a new school and she acclimatises to her partner, Detective Goodman (Bichir). The cops attend a horrific scene in the woods, which is connected to a local property, 44 Reyburn Drive, which Goodman knows well.
In a bewildering mosaic of flashbacks, we encounter residents and visitors to the accursed house. In 2004, live-in nurse Fiona Landers (Tara Westwood) leaves Tokyo to travel home to husband Sam (David Lawrence Brown) and daughter Melinda (Zoe Fish) in Cross River. She brings with her a malevolent presence, which infects and corrupts without mercy. Estate agents Peter and Nina Spencer (Cho, Betty Gilpin), who are expecting their first child, attempt to sell the property. Once Peter steps across the threshold, he is doomed to destroy everything he holds dear. In 2005, despairing husband William Matheson (Frankie Faison) invites assisted death guide Lorna Moody (Weaver) to 44 Reyburn Drive to deliver final words of comfort to his wife Faith (Lin Shaye). Lorna has been "a compassionate presence at the bedside of 44 people" but she will soon wish she were dead.
The Grudge exhibits dramatic rigor mortis from its opening frames. Characters show casual regard for their safety, leaning over a bathtub filled with rancid water or wandering down hallways in the dark. Consequently, we're braced for any jump scares and a symphony of squelchy sound effects as poorly served cast are dispatched with maximum splatter.
Find THE GRUDGE in the cinemas
Animation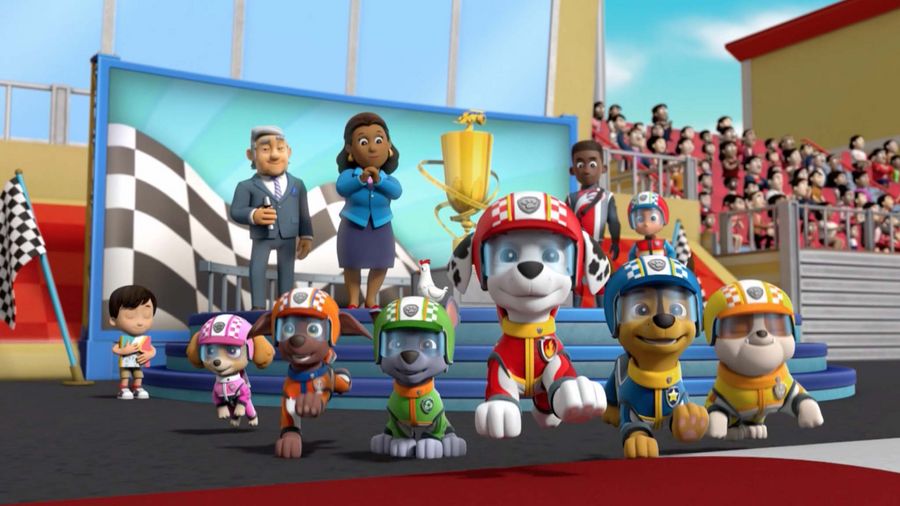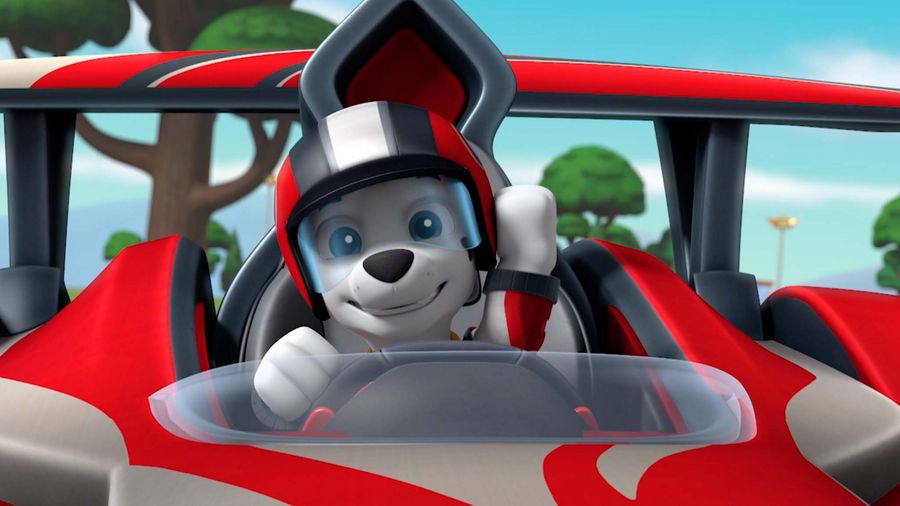 Review: Thanks to my three-year-old niece, I'm well-versed in the daredevil escapades of PAW Patrol, the Canadian animated TV series which is top dog for pre-schoolers on the Nick Jr channel. My expert training in canine co-operation proves exceedingly useful in this turbo-charged instalment directed by Charles E Bastien, which gently preaches self-belief and the importance of fastidiously cleaning your teeth.
The episode's guest hero – a racing driver called The Whoosh – skids confidently into shot, removes his helmet (safety first!), flashes a gleaming smile and proclaims, "It's a great day for racing and it's a great day for flossing, kids". Pointedly, The Whoosh snacks on a sugar-free energy bar before the final lap of each race and when he does commit the cardinal sin of tardiness, he quickly excuses himself by blaming his meticulous toothbrush regime.
Dental excellence is the sparkling prize of PAW Patrol: Ready, Race, Rescue, which transfixed litters of wide-eyed, pint-sized fans around me in the cinema. Ten-year-old boy Ryder (voiced by Jaxon Mercey) and his four-legged crew – police dog Chase (Justin Kelly), firefighter dog Marshall (Drew Davis), recycling dog Rocky (Samuel Faraci), construction dog Rubble (Devan Cohen), air rescue dog Skye (Kallan Holley) and aquatic rescue dog Zuma (Carter Thorne) – are hired as the mobile pit crew for the inaugural Adventure Bay 500. The high-octane race should be a coronation drive for fan favourite The Whoosh (Isaac Heeks).
The other competitors are Lionel Lightspeed, Riff Rockenbock, Willy 'Wide Wheels' Jr and The Cheetah (Addison Holley), who is the cousin of Foggy Bottom's power-hungry Mayor Humdinger (Ron Pardo). The Cheetah is determined to win at any cost – "If you can't beat 'em, cheat 'em!" – and she sidelines The Whoosh with a sprained arm following a stomach-churning spin on the track. Marshall, who is The Whoosh's "biggest fan-pup", is hand-picked to deputise for his idol behind the wheel. "I believe in you Marshall. You just need to believe in yourself," The Whoosh counsels the nervous pup. If the self-doubting dalmatian can remember his training – "Stay calm and steer steady!" – he should be signing pawtographs after the chequered flag.
PAW Patrol: Ready, Race, Rescue is an extended episode of the TV series that doesn't pause to consider the implausibility of the premise (fire rescue dog Marshall can't possibly reach the pedals of a full-size racing car to zoom to glory). Computer-generated visuals, which look crisp at home, are slightly jagged when blown up on the big screen but pacing is brisk and there is wholesome intent in the script. The main feature is preceded by a five-minute sneak peek of another Nick Jr series, The Adventures Of Paddington, in which the marmalade sandwich-chomping bear (voiced by Ben Whishaw) hunts for a monster hiding beneath his bed. Scary.
Find PAW PATROL: READY, RACE, RESCUE! in the cinemas
Comedy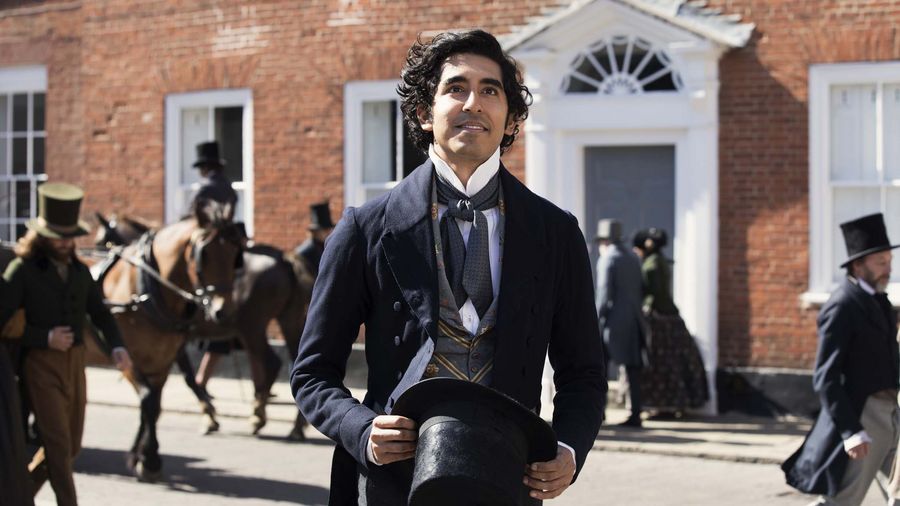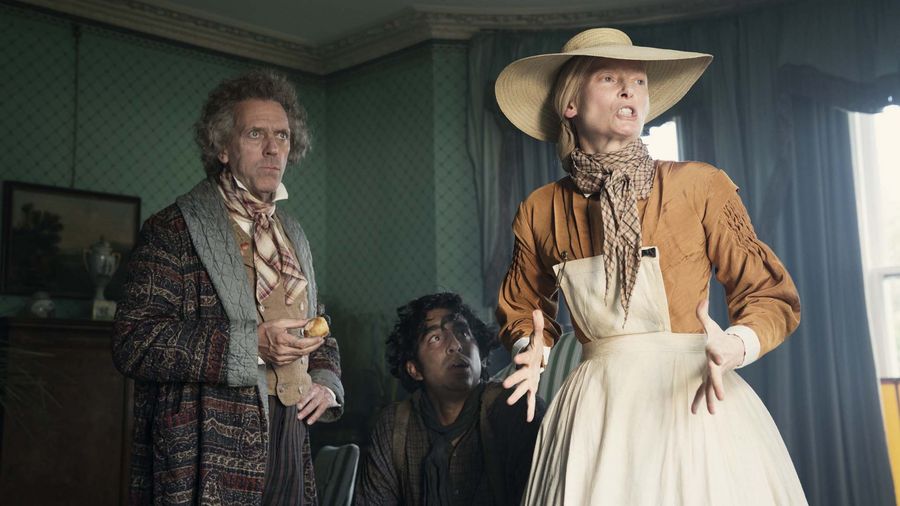 Review: Writer-director Armando Iannucci OBE realises great expectations with his madcap spin take one of Charles Dickens's indomitable literary heroes. The Personal History Of David Copperfield breathlessly abridges the mid-19th-century serial and novel to focus on the quixotic and colourful characters, whose fates intersect with the titular hero. A galaxy of stars in the British acting firmament sparkle in small yet perfectly formed roles including a delightfully bonkers Tilda Swinton as Betsey Trotwood, who mistakes salad dressing for smelling salts, and Peter Capaldi as lovable rapscallion Mr Micawber.
The setting may be pungently Victorian but the tone is unmistakably modern from the hero's knowing narration to nudge-nudge wink-wink flashes of directorial brio that bookmark each chapter of David's rites of passage. Dev Patel plays the likeable comic foil in the midst of the madness, who is slowly educated in the whims of his fellow man, but flecks of tragedy are always hand-tied with fanciful ribbons to humour. For example, when David's mother perishes, the sad news is related in hilariously ham-fisted graduations of the truth – "Very ill", "Dangerously ill", "She's dead!"
As a young tyke, David Copperfield (Jairaj Varsani) is raised by his mother Clara (Morfydd Clark) and housekeeper Peggotty (Daisy May Cooper) in a home filled with laughter and love until the arrival of a stern and cruel stepfather, Edward Murdstone (Darren Boyd). The new man of the house beats and terrorises David, who is dispatched to London into the dubious care of debt-riddled landlord Mr Micawber (Capaldi). As David comes of age (now played by Patel), he aims to become a scholarly man of the world by attending a boarding school run by Mr Creakle (Victor McGuire). New acquaintance James Steerforth (Aneurin Barnard) has a profound impact on David's outlook on the world and demonstrates the self-serving nature of the human condition.
In time, David seeks out his eccentric great-aunt Betsey Trotwood (Swinton), who lives in perpetual fear of donkeys with kite-flying companion Mr Dick (Hugh Laurie), and is taken under the wing of respected lawyer Mr Wickfield (Benedict Wong). Wickfield's slippery clerk Uriah Heep (Ben Whishaw), who is "attempting to learn gentleman's humour from a book", has unrequited romantic designs on the lawyer's daughter (Rosalind Eleazar) and sets in motion a plan to usurp David.
The Personal History Of David Copperfield barrels along at a jaunty pace, buoyed by a magnificent ensemble cast armed with expertly polished one-liners. Period detail is suitably grim and fusty as a counterpoint to the light and breezy dialogue, which reminds us of how bitingly funny Dickens was on the page. Iannucci's adaptation, co-written by Simon Blackwell, weaves pithy invented details into the fabric of Dickens's book without drawing undue attention to these delightful authorial touches.
Find THE PERSONAL HISTORY OF DAVID COPPERFIELD in the cinemas
Horror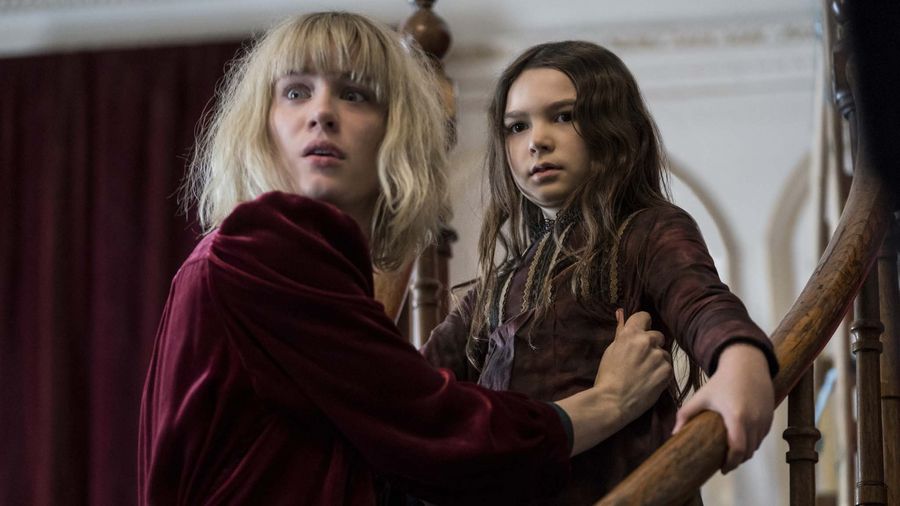 Review: Director Floria Sigismondi fails to send chills down the spine with a contemporary adaptation of Henry James's late 19th-century ghost story, The Turn Of The Screw. Set in the mid-1990s, shortly after the death of Nirvana lead singer Kurt Cobain for no compelling reason other than to deny characters more than 20 years of post-modern horror film references, The Turning creaks and groans with disappointingly old-fashioned spooks. The small ensemble cast, which James described on the page as "a handful of passengers in a great drifting ship", are increasingly lost at sea as Sigismondi adds layers of discombobulating imagery and visual trickery.
A close-up of an eye reveals a tantalising reflection in the glistening pupil, a creepy movable mannequin sees everything with its piercing gaze and a night-time dip in a swimming pool is exposed as something far more sinister. Dramatic tension should be easy to sustain for 94 minutes – a pleasantly brisk running time for a genre piece. Unfortunately, suspense leaks quickly in the crucial final act as scriptwriter twins Carey W Hayes and Chad Hayes deviate markedly from the well-trodden path of the novella and stumble into a mire of imaginary menace.
Kate (Mackenzie Davis) prepares to turn her back on teaching to take up a position as a live-in nanny in Maine to seven-year-old orphan Flora (Brooklyn Prince). "I'm going from 25 screaming kids to one little girl. How hard can it be?" naively remarks Kate to her roommate (Kim Adis). Arriving at a secluded manor house nestled behind imposing iron gates, Kate meets housekeeper Mrs Grose (Barbara Marten), who clearly doesn't believe the new arrival is a fitting replacement for the previous nanny, Miss Jessel (Denna Thomsen).
"Have you ever been a live-in governess," coldly demands Mrs Grose. "Not since the 1800s," deadpans Kate, an ill-advised reference to James's work that is met with stony-faced disapproval. During a tour of the grounds, Mr Grose explains that Flora and her older brother Miles (Finn Wolfhard) are "very special". The children's unsettling behaviour reminds Kate of her mentally fragile mother (Joely Richardson) and the nanny delves into the history of the house and its staff. As the shocking truth about Miss Jessel is revealed, Kate is driven to the brink of madness by the phantasmagorical denizens.
The Turning surrenders a weak grasp on our attention with little resistance. Davis is an empathic interloper, rippling with fear as Wolfhard and Prince oscillate between vulnerable and menacing, but her rapid descent into delirium is messy and emotionally unsatisfying. One bad dream folds into another until it feels like we're stuck in an infinite loop of illusory night terrors. When the threat to the bedraggled, sleep-starved heroine isn't perceptibly real, nor is our fear.
Find THE TURNING in the cinemas