Drama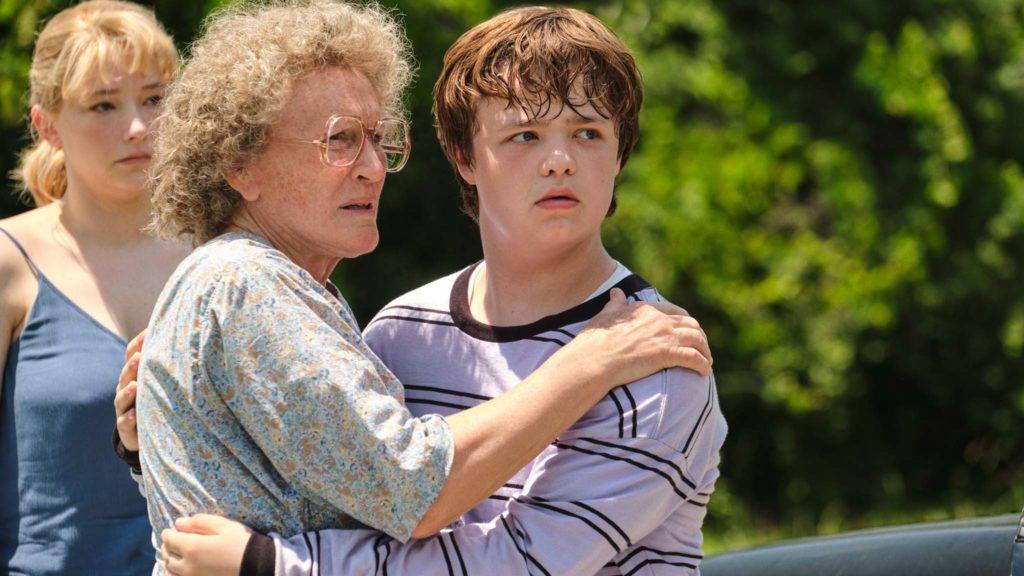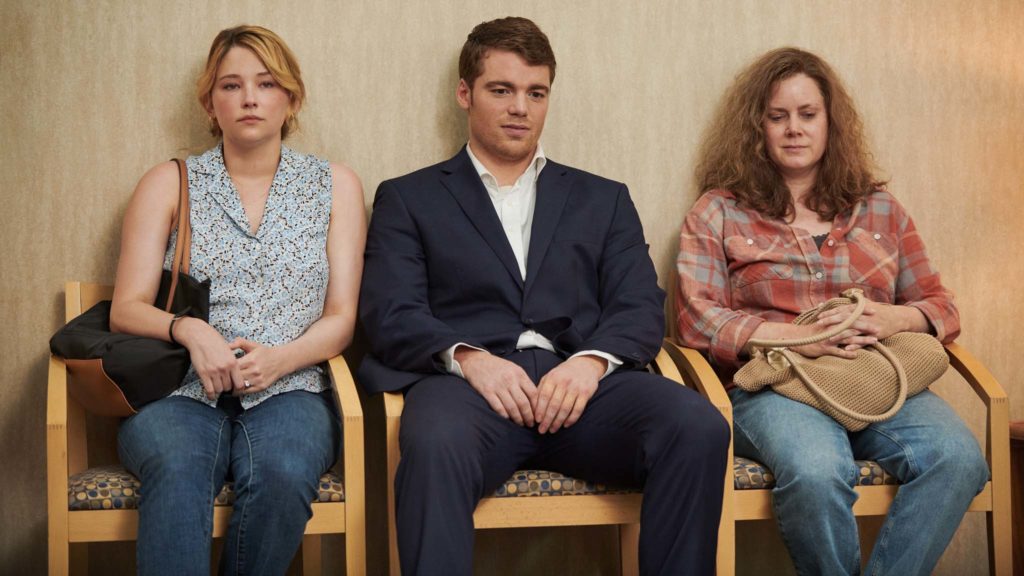 Review: Adapted by Vanessa Taylor from JD Vance's best-selling memoir, Hillbilly Elegy is an emotionally wrought portrait of three generations of a dysfunctional Appalachian family. A fragmented timeline, which ricochets between 1997 and 2011, undermines director Ron Howard's best efforts to generate dramatic momentum and tether our sympathy to characters on the verge of an emotional meltdown. Subtlety has no place in the showy performances of Glenn Close and Amy Adams, who have one twinkling eye on next year's awards.
Seven-time Oscar nominee Close vanishes behind the wide-rimmed glasses, stooped posture and cigarette smoke of a potty-mouthed grandmother, who is a graduate of the school of hard knocks. "Family's the only thing that matters a goddamn," she snarls, emphasising the script's central motif. Six-time nominee Adams goes bigger and louder, lashing out at everyone including her children with escalating degrees of drug-fuelled fury that are as much a test of our fortitude as the actor's ability to screech and wail like a harpy. The poignancy of Vance's uplifting true story of triumph against the odds, hammered home by real-life home movies and photographs over the end credits, is frequently lost in the high-volume melee.
In 2011, JD Vance (Gabriel Basso) is a former Marine, who has worked hard to rise above his humble Appalachian origins and study at Yale Law School in Connecticut. He has a supportive girlfriend Usha (Freida Pinto) and stands on the precipice of landing a dream job if he can safely navigate one final interview against candidates from more privileged and cultured backgrounds. As JD prepares for this make-or-break examination, he receives a telephone call from his sister Lindsay (Haley Bennett). Their emotionally volatile mother Bev (Amy Adams) is in hospital.
"She started using again. Heroin. She ODed," summarises Lindsay. Reluctantly, JD returns home to the former steel town of Middletown, Ohio to pick up the pieces. Confronted with embittered ghosts of the past, JD recalls the sweltering summer when he clashed violently with his mother and lived with his no-nonsense, chain-smoking grandmother Mamaw (Glenn Close). She implores young JD (Owen Asztalos) to study hard and break the vicious cycle, which has poisoned his bloodline. "I ain't gonna live forever. Who's gonna take care of this family when I'm gone?" growls Mamaw between nicotine puffs.
Hillbilly Elegy fails to connect cleanly on a basic and primal level. Emotions are sometimes forced, with encouragement from Hans Zimmer and David Fleming's score, so any quieter, reflective moments become blissful oases from the bickering and bluster. Basso and Asztalos look strikingly similar and both imbue their portrayals of Vance with a soulfulness and sweetness that is largely absent from Howard's picture.
Find Hillbilly Elegy in the cinemas