Comedy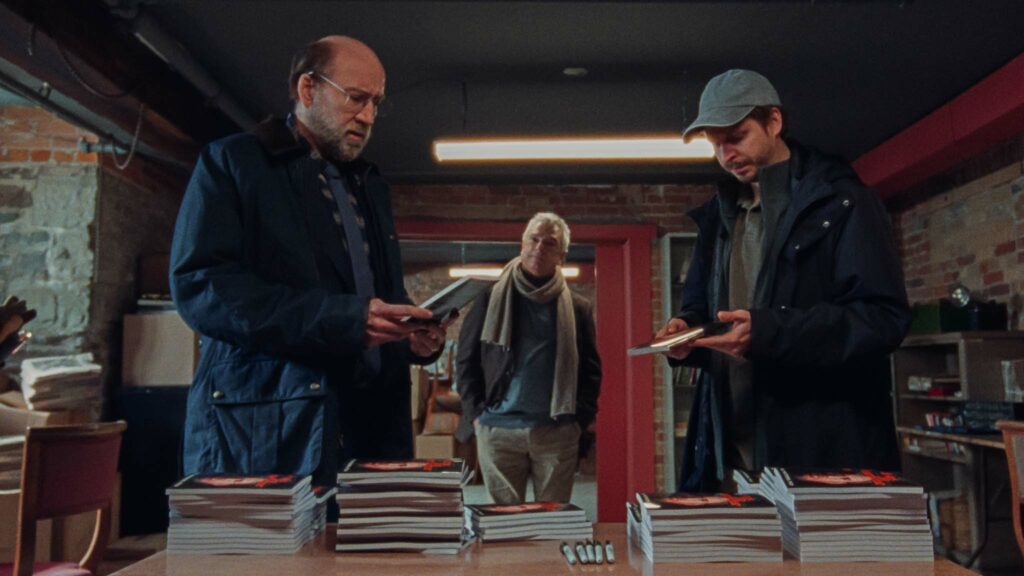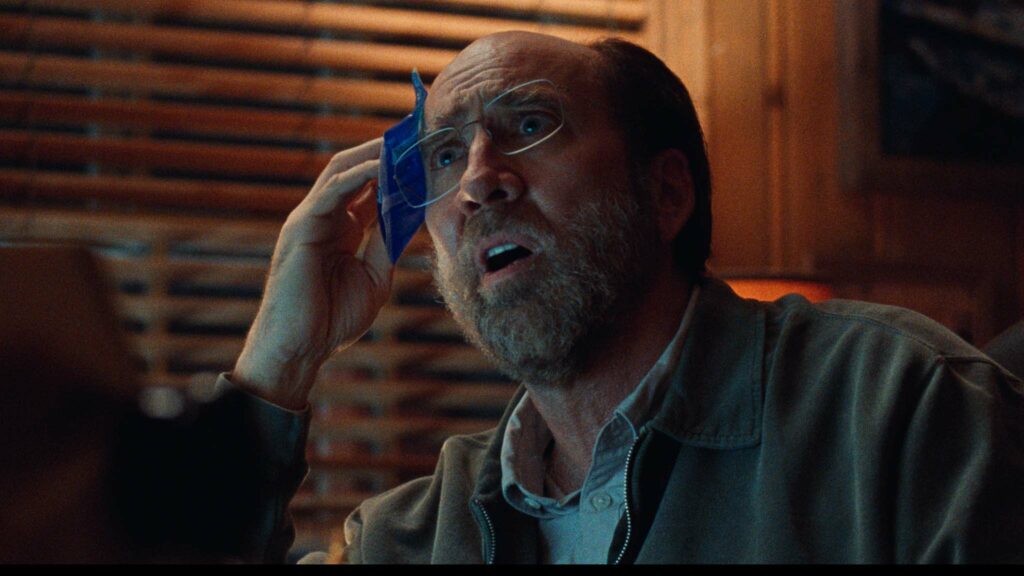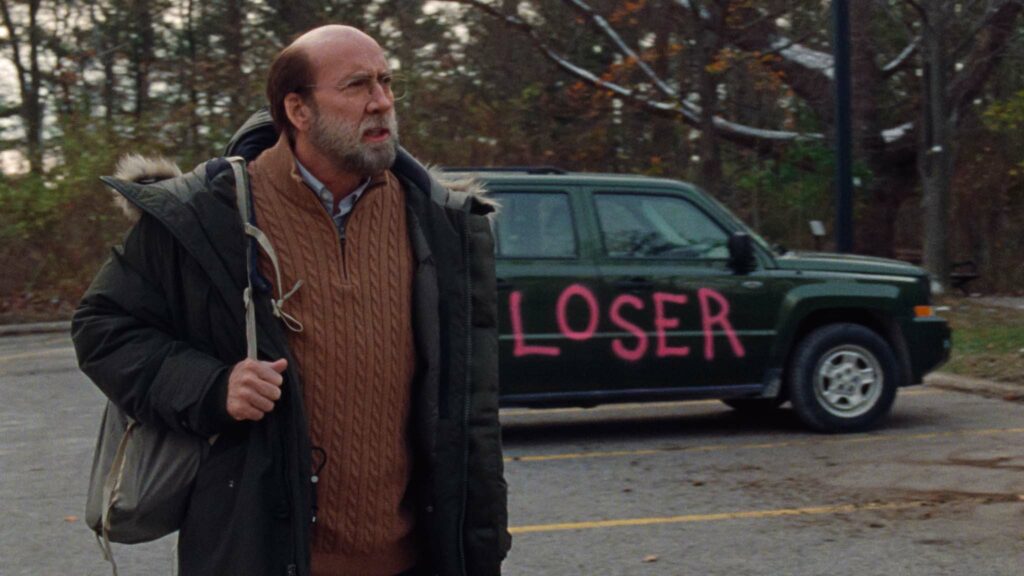 Review: Thanks to the proliferation of reality TV and social media, the fame monster has never been more prevalent, poised to sink fangs into attention-seeking wannabes and unsuspecting members of the public who are willing to trade privacy for adoration and cash. The monster rampages to an absurdist extreme in Dream Scenario, a bleak and twisted comedy horror centred on an unremarkable college professor, who infiltrates strangers' night-time imaginings as a passive onlooker to devastating earthquakes, rampaging alligators and the sudden loss of gravity on Earth.
Norwegian writer-director Kristoffer Borgli builds on the success of his award-winning previous feature, Sick Of Myself, to mine mordant humour and menace from a fantastical set-up. He elicits a tightly coiled and entertaining lead performance from Nicolas Cage as the educator in need of harsh life lessons about being careful what you wish for. Compared with recent attention-grabbing Cage performances, the Oscar winner demonstrates restraint but the threat of a trademark manic outburst is omnipresent and his character's rise and self-induced fall inspire a full spectrum of emotional responses from pity and derision to empathy and jaw-dropping bewilderment. It's a meaty, full-blooded central role that flirts with the same madness as Ari Aster's Beau Is Afraid (Aster is credited as a producer here).
Mild-mannered college professor Paul Matthews (Cage) yearns to be recognised for his work on evolutionary biology but fate conspires to keep him in the shadows. His children Hannah (Jessica Clement) and Sophie (Lily Bird) tolerate him, students try not to fall asleep in his lectures on animal camouflage and wife Janet (Julianne Nicholson) quietly stands by his side. Out of the blue, strangers experience dreams of the same "remarkable nobody": Paul.
Students at college report glimpsing their professor in dreams and Paul feeds excitedly on his newfound celebrity, hopeful that he might secure a coveted book deal after years of rejection thanks to his association with a trendy marketing company run by Trent (Michael Cera) and Mary (Kate Berlant). Brett (Tim Meadows), dean of Paul's college, urges caution and a security expert warns of the gathering storm: "Fame can come with some less desirable side-effects." Soon after, Paul's presence in dreams becomes increasingly sinister as the phenomenon sweeps across America and the shy family man actively shuns the publicity he once coveted.
Dream Scenario is a barbed satire on the fickleness and fragility of fame in an era when relevance and desirability are determined by hashtags, follows and shares. Borgli embraces horror tropes in the film's darker second half when Paul tries to shake off his undeserved new status as a boogeyman but only makes matters worse with foolish actions. The script avoids neat explanations and resolutions, preferring to leave characters in freefall because in dreams and nightmares, you usually wake up just before impact.
Find Dream Scenario in the cinemas
Action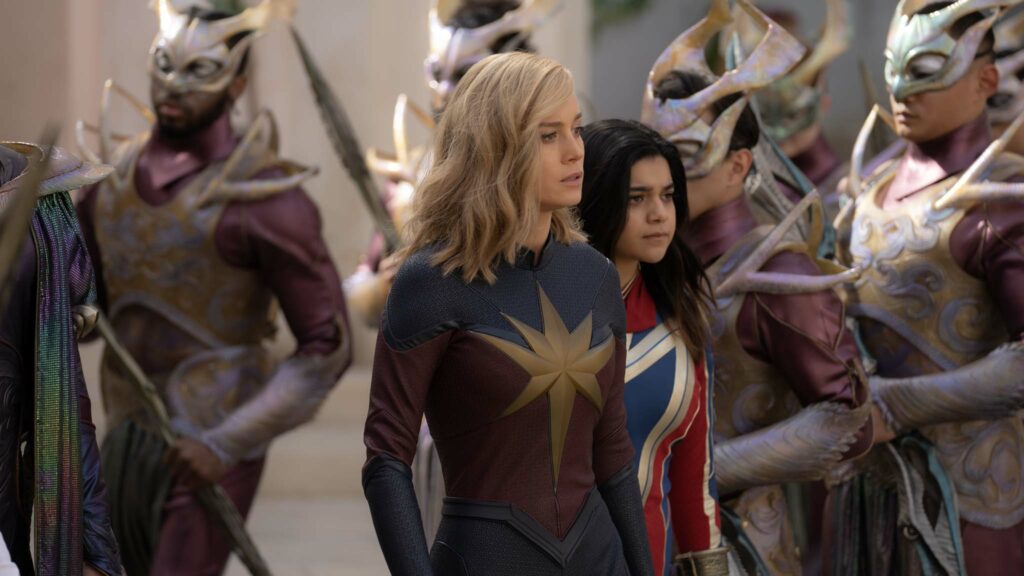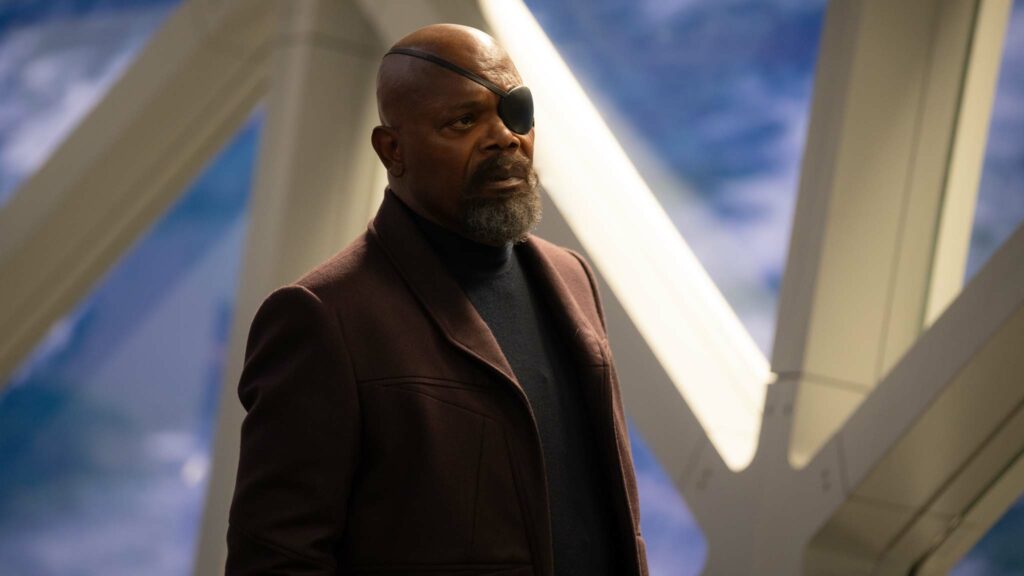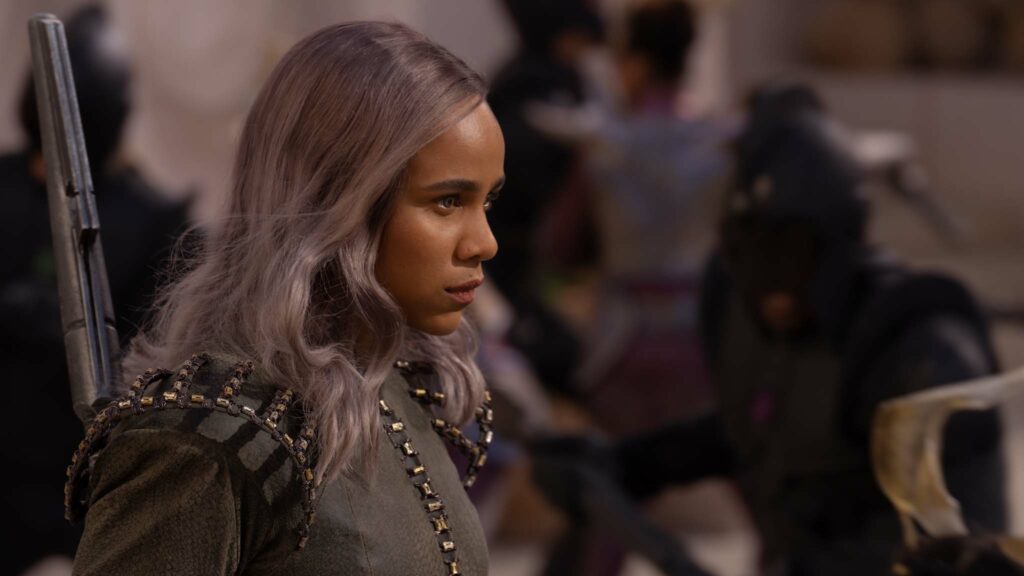 Review: Superheroes are stronger together in The Marvels, a rumbustious jaunt through a delightfully comedic phase five of the Marvel Cinematic Universe kickstarted by Ant-Man And The Wasp: Quantumania and Guardians Of The Galaxy Vol 3. "You can stand tall without standing alone," a powerful ally assures Captain Marvel (Brie Larson) before she joins forces with Kamala Khan aka Ms Marvel (Iman Vellani) and her estranged niece, S.A.B.E.R. astronaut Captain Monica Rambeau (Teyonah Parris), to prevent a diabolical Kree plot from destabilising the universe. The stakes are high in a script co-written by director Nia DaCosta, Megan McDonnell and Elissa Karasik – and laughs are plentiful.
A dizzying opening fight sequence is an eye-popping spectacle, choreographed with verve and matched for giggles only by an escape from a stricken space station soundtracked perfectly by Barbra Streisand's rendition of Memory from the musical Cats. Interactions between Kamala and her family comprising meddlesome but well-meaning mother Muneeba (Zenobia Shroff), father Yusuf (Mohan Kapur) and older brother Aamir (Saagar Shaikh) also provide fizzing comic relief – while Goose the alien cat continues to swallow supporting cast and furniture using tentacles deployed through its mouth. Advanced knowledge of the first Captain Marvel film and Ms Marvel TV series certainly helps in terms of backstories, but isn't essential to enjoy the knockabout irreverence and sisterly solidarity hardcoded into every digitally embellished frame.
Captain Marvel (Larson) receives communication from her "favourite one-eyed man of intrigue", Nick Fury (Samuel L Jackson), Director of S.A.B.E.R., about a curious energy surge. She investigates and her fate becomes entwined with Ms Marvel (Vellani) and Captain Rambeau (Parris). Every time one of the heroes uses their powers, they swap places.
This "quantum entanglement" coincides with the rise of vengeful Kree leader Dar-Benn (Zawe Ashton), who vows to replenish her dying home planet of Hala by plundering other worlds and transferring precious national resources through artificially created wormholes. Captain Marvel, Captain Rambeau and Ms Marvel align to thwart Dar-Benn's cataclysmic ambitions. The quest takes the trio to the Skrull refugee colony of Tarnax commanded by Emperor Dro'ge (Gary Lewis) and the water-rich planet of Aladna, where perpetually joyful denizens communicate through song except for benevolent ruler Prince Yan (Park Seo-joon). "He's bilingual," playfully remarks Carol.
The Marvels fits snugly into the current phase of the MCU, including one additional scene in the end credits that teases the integration of a beloved franchise into this multiverse of wonder overseen by studio chief Kevin Feige. DaCosta and collaborators proudly champion diversity and female talent behind and in front of the camera, but the film's primary remit is to entertain and delight. In my warped reality, this big-budget popcorn movie laden with impressive special effects hits a sweet spot.
Find The Marvels in the cinemas