Comedy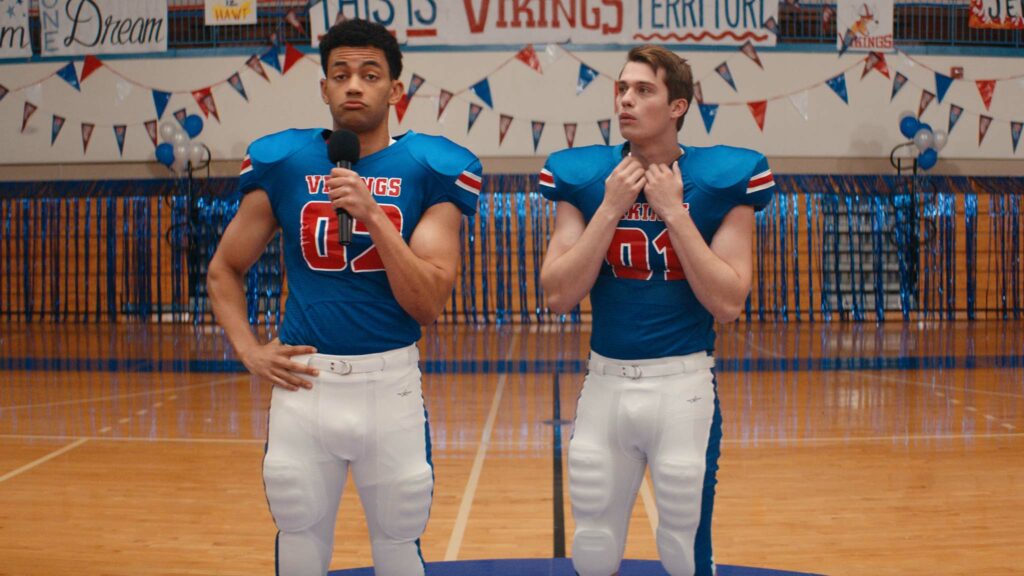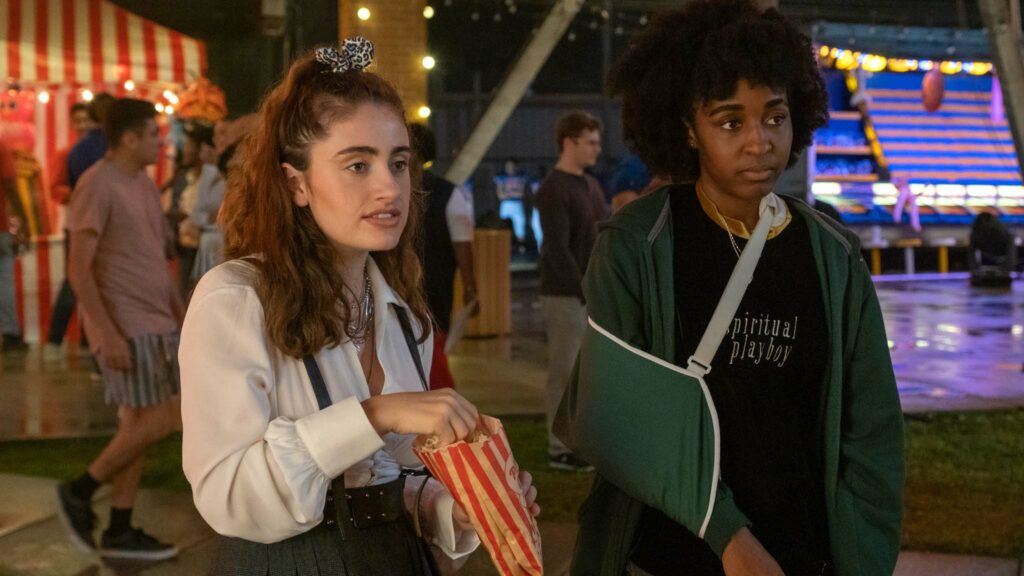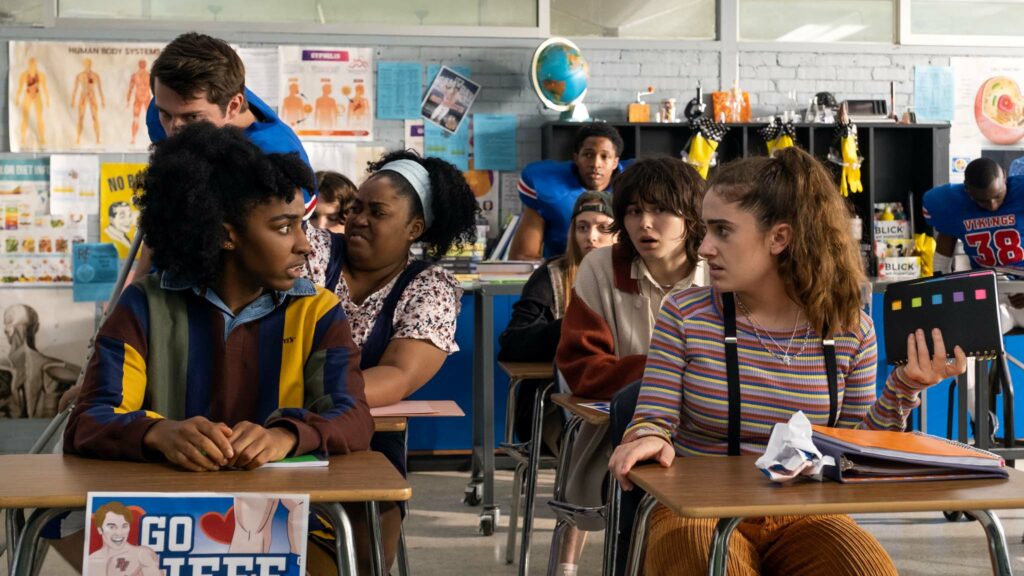 Review: Self-defence is the best form of attack in a raucous and gleefully absurd comedy co-written by director Emma Seligman and actor Rachel Sennott, which wholeheartedly embraces the double meaning of its title for audiences in the know. Bottoms happily shares a locker room with two class presidents of high school hilarity, Heathers and Booksmart, appropriating cynicism and macabre humour from the former and LGBTQ-inclusive sisterly solidarity from the latter. Casting late 20-something actors as teenagers feeds into the film's spiky insanity which includes home-made bombs, attempted murder and a predominantly female ensemble performing acts of aggression on each other.
An unapologetically profane, off-kilter script earns extra credit by pummelling characters to bloody pulps a la Fight Club under the auspices of teaching female students how to protect themselves from the harassment and unwanted attention that awaits them when they graduate. Although Seligman's picture falls shy of the top grades posted by its inspirations, this pitch-black ode to friendship merrily pushes boundaries of good taste and punches political correctness in the solar plexus. The battle of the sexes declares full-blown war and Bottoms comes out on top.
Best friends PJ (Sennott) and Josie (Ayo Edebiri) are social outcasts at Rockbridge Falls High School because they embody the holy trifecta of misfitdom. "They hate us for being gay, untalented and ugly," PJ casually reminds her ride-or-die confidante, who is desperate to lose her virginity. Both girls have crushes. Josie is smitten with Isabel (Havana Rose Liu), girlfriend of oafish star quarterback Jeff (Nicholas Galitzine), while PJ only has eyes for statuesque golden girl Brittany (Kaia Gerber). When rumours circulate that PJ and Josie spent the summer in a juvenile detention centre, the best friends capitalise on this undeserved fame by establishing a self-defence class for girls with the backing of teacher Mr G (Marshawn Lynch).
Fellow outcast Hazel (Ruby Cruz) volunteers to become club secretary and fearful classmates including Annie (Zamani Wilder), Stella-Rebecca (Virginia Tucker) and Sylvie (Summer Joy Campbell) answer the call to arms. Self-defence lessons morph into fight club brawls. Unfortunately, Jeff and second-in-command Tim (Miles Fowler) feel threatened by the heady scent of female empowerment and they choose a blunt force approach to undermine the club's popularity.
Bottoms is the best kind of bonkers, handcuffed to a zany central premise that puts subtlety into detention from the opening scene. Sennott and Edebiri embody infuriating, hysterically misguided yet adorable heroines, who know they would be relegated to comic relief in another school. Bloodletting is copious – the film's 15certificate is deserved – and Seligman pulls no punches or kicks to get her characters through an intense physical education class that considers black eyes and cut lips as badges of honour. The Breakfast Club To Death, if you will.
Find Bottoms in the cinemas
Thriller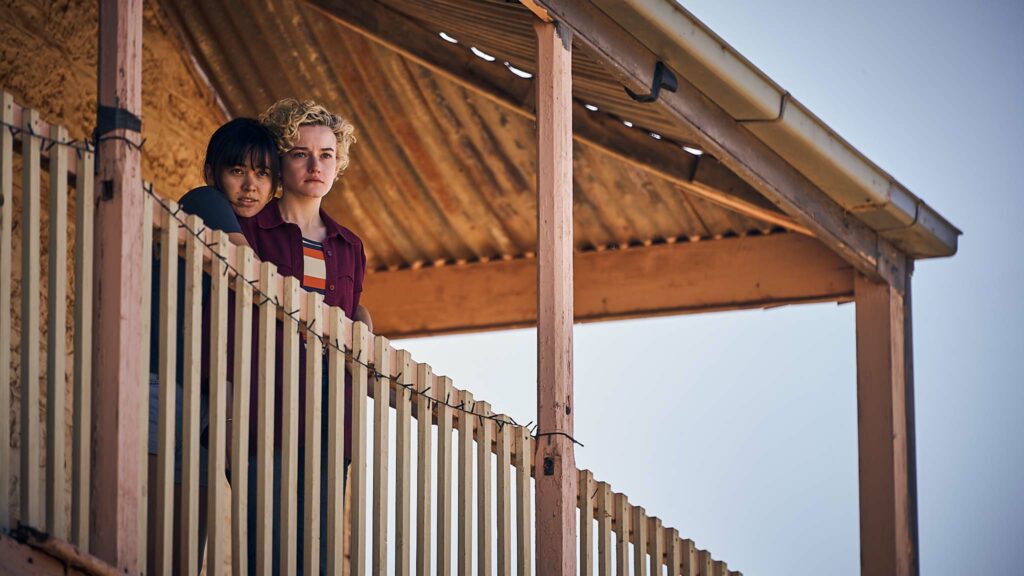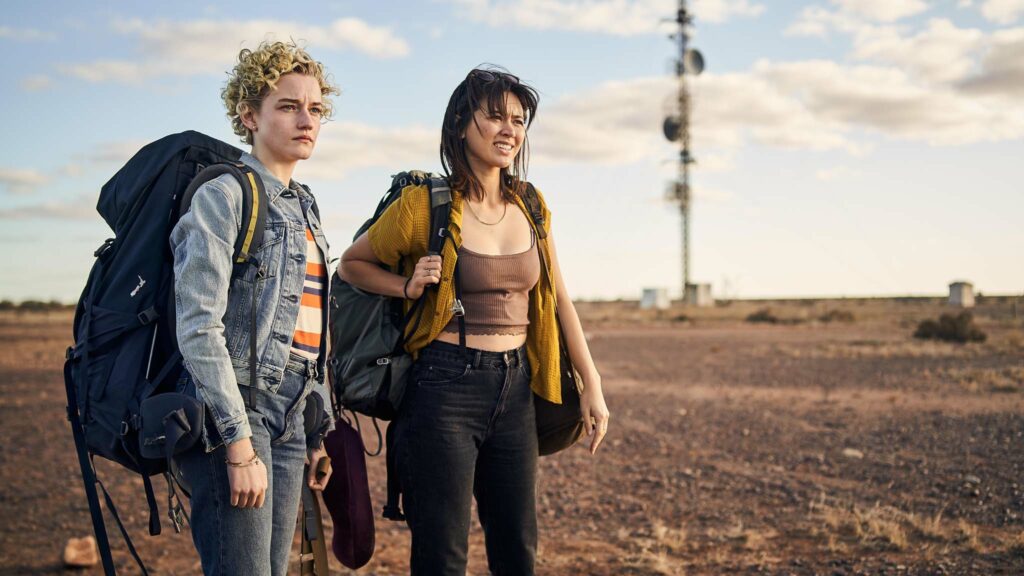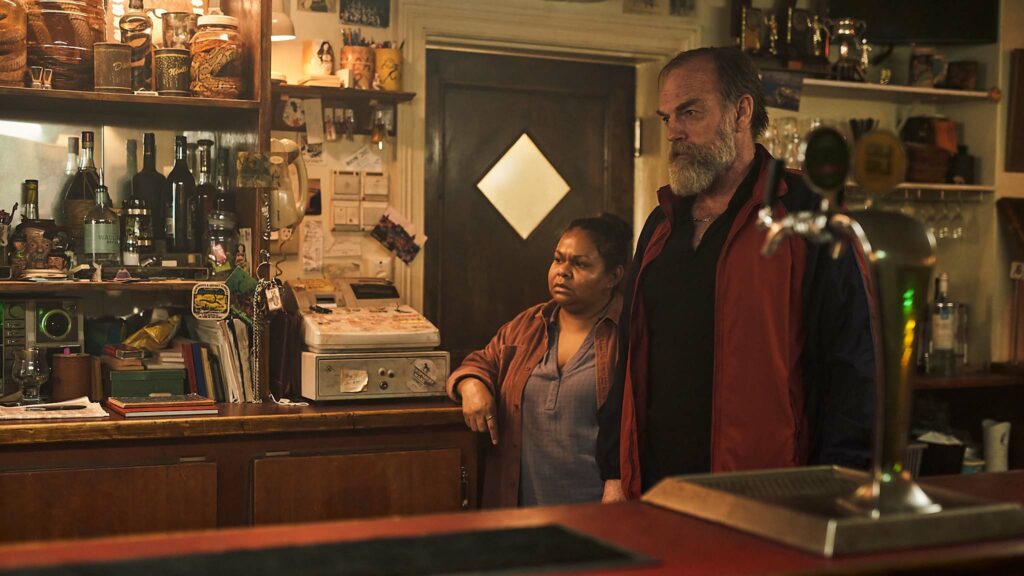 Review: Two backpackers experience a snapshot of life in the Australian Outback that doesn't feature in any guidebook in a tense thriller directed by Kitty Green that lacks a killer final punch. The Royal Hotel is inspired by Pete Gleeson's unsettling 2016 documentary Hotel Coolgardie about the brutal culture clash of two Finnish tourists working behind the bar of a Western Australian pub. The threat of violence that permeated that slice of life leaches into Green's picture, co-written by Oscar Redding and shot on location in South Australia with a predominantly homegrown cast including Hugo Weaving, who donned Agent Smith's menacing sunglasses across The Matrix franchise.
An unfashionably trim running time intensifies tension in early scenes. Discomfiting omens are plentiful ("Fresh Meat" scrawled in chalk above a pair of breasts on a pub billboard, rattlesnakes in glass jars behind the bar, a booze-sodden patron instructing new bartenders to flaunt their cleavage for tips) and storm clouds gather conveniently over a sun-scorched central location as harsh words translate into physical threats.
Julia Garner and Jessica Henwick are well-matched as travelling companions faced with a MeToo-era nightmare writ large. They play American best friends Hanna and Liv respectively, who run out of money in Sydney as they backpack around Australia. The cash-strapped 20-somethings playfully fib to one Norwegian tourist (Herbert Nordrum) about their country of origin, surmising that "everyone loves Canadians", and reluctantly seek temporary employment to pay for the rest of the trip. "You are going to have to be OK with a little male attention," breezily explains a recruiter, who dispatches them to a remote mining town to work at The Royal Hotel run by Billy (Hugo Weaving) and on-off partner Carol (Ursula Yovich).
Hanna and Liv replace fun-loving English girls Jules (Alex Malone) and Cassie (Kate Cheel) behind the bar and instantly weather a barrage of sexist and racist patter from beer-chugging patrons. The young women bite their tongues, determined to enough money to move on by earning tips from locals including Matty (Toby Wallace), Teeth (James Frecheville) and menacing Dolly (Daniel Henshall). Hanna scents the precariousness of their situation and is perpetually sour-faced but Liv plays along, ultimately making bad decisions that put the two friends in peril.
Opening with a drum'n'bass remix of Men At Work's Down Under, The Royal Hotel teases more violence than manifests on screen but the threat is palpable, reflected in Garner's tightly-coiled performance. Cinematographer Michael Latham, who collaborated with Green on previous films including The Assistant, captures stunning vistas when Hanna and Liv spend one afternoon swimming with a patron. Common sense goes walkabout in a frenetic closing 15 minutes that are determined to deliver Thelma & Louise-style defiance regardless of the narrative mess required to get there.
Find The Royal Hotel in the cinemas