Action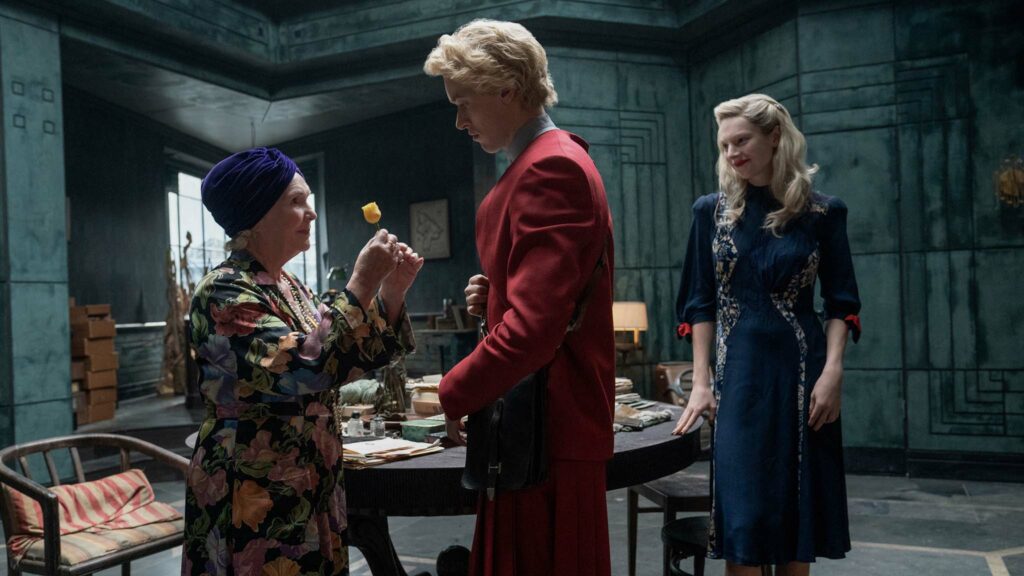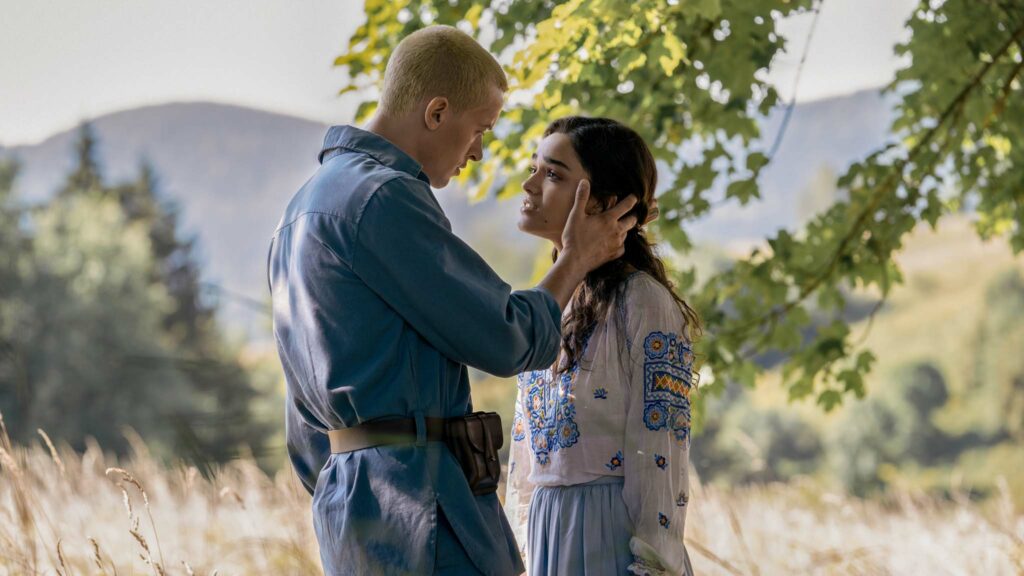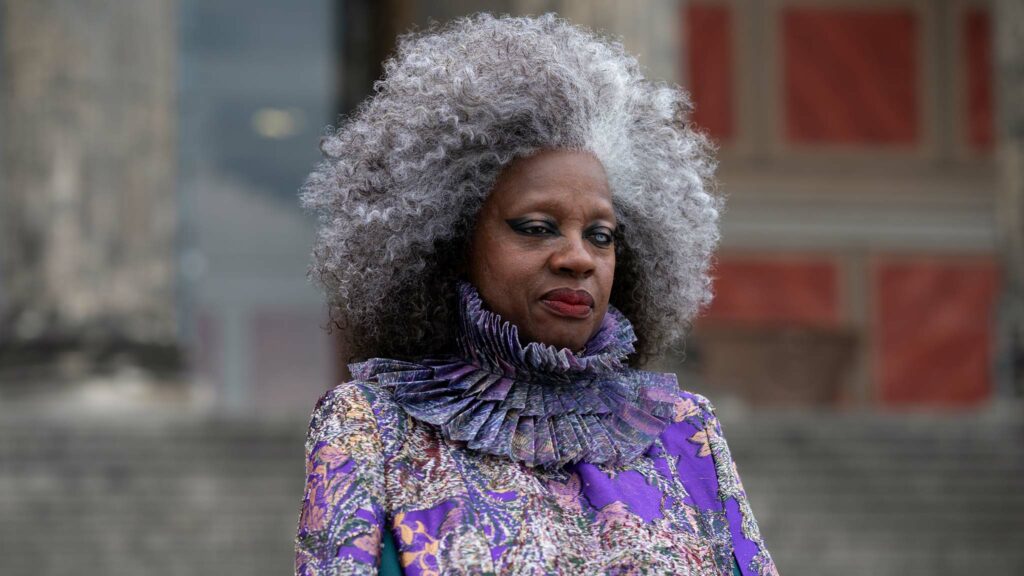 Review: The origins of evil are rooted in love in a polished dystopian fantasy set 64 years before Katniss Everdeen volunteered as tribute and became a reluctant totem of rebellion. Adapted from Suzanne Collins' 2020 novel by screenwriters Michael Lesslie and Michael Arndt, The Hunger Games: The Ballad Of Songbirds & Snakes careens towards an emotional tipping point where teenage Coriolanus Snow recalibrates his moral compass so the odds are forever in his favour. We feel connected to the president-to-be through Tom Blyth's compelling performance. He permits us to glimpse dark, poisonous ambition percolating beneath the character's facade and we root for Snow, naively wishing he might elude a Machiavellian destiny etched in blood in the timeline.
Throughout the series, Snow frequently wears a white rose in his lapel. The origins of this obsession with a flower that typically symbolises innocence and purity are explained, deepening our understanding of a man predisposed to tenderness or iron-fisted tyranny. Costume designer Trish Summerville leans into a 1950s aesthetic with futuristic flourishes and her wildly imaginative couture elevates Oscar winner Viola Davis's embodiment of a dangerously mad scientist. Action sequences in a claustrophobic games arena are confidently staged using practical filmmaking techniques where possible rather than relying on green screen or digital trickery. In one particularly tense set-piece, members of the Capitol sneak into the arena and risk adding their names to the rapidly rising body count.
The calm before the storm of the 10th Hunger Games marks a critical juncture in the regeneration of post-war Panem. Interest is waning in a barbaric spectacle created by Snow's late father Crassus and Casca Highbottom (Peter Dinklage). Powerbrokers in the Capitol place their trust in head gamesmaker Dr Volumnia Gaul (Davis) to repackage bloodshed as thrilling mainstream entertainment. Weatherman Lucretius Flickerman (Jason Schwartzman), who boasts amateur magician on his resume, is hired as host and graduating students of the Capitol's elite Academy are assigned to mentor the Tributes.
Eighteen-year-old Coriolanus (Blyth) intends to drag his Grandma'am (Fionnula Flanagan) and cousin Tigris (Hunter Schafer) out of the slavering jaws of poverty by shepherding Lucy Gray Baird (Zegler) from District 12 through the Games. She captivates the Capitol but survival in Panem demands conformity and Snow makes agonising choices that set him on the path to damnation.
The Hunger Games: The Ballad Of Songbirds & Snakes is the longest chapter of the franchise, exceeding The Hunger Games: Catching Fire also helmed by Lawrence by more than 15 minutes. Scenes of brutality sometimes shy away from explicitly depicting violence on screen to secure a 12A certificate but the prequel is dark and disturbing nonetheless. There are no noticeable lulls. If anything, Snow's inevitable descent into darkness feels rushed in the final third. Just as this edition of the Games is catching fire, it's over.
Find The Hunger Games: The Ballad Of Songbirds & Snakes in the cinemas
Comedy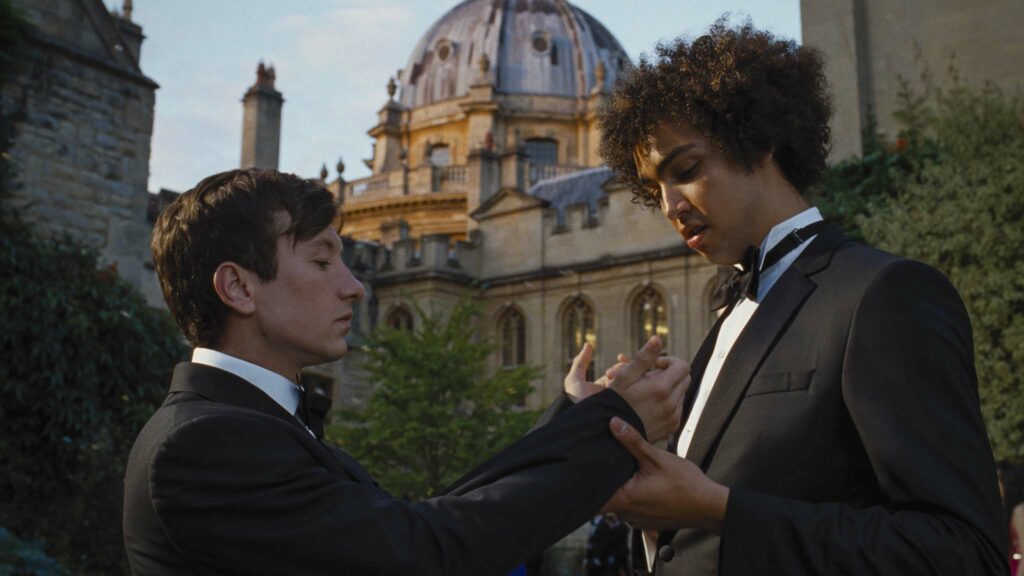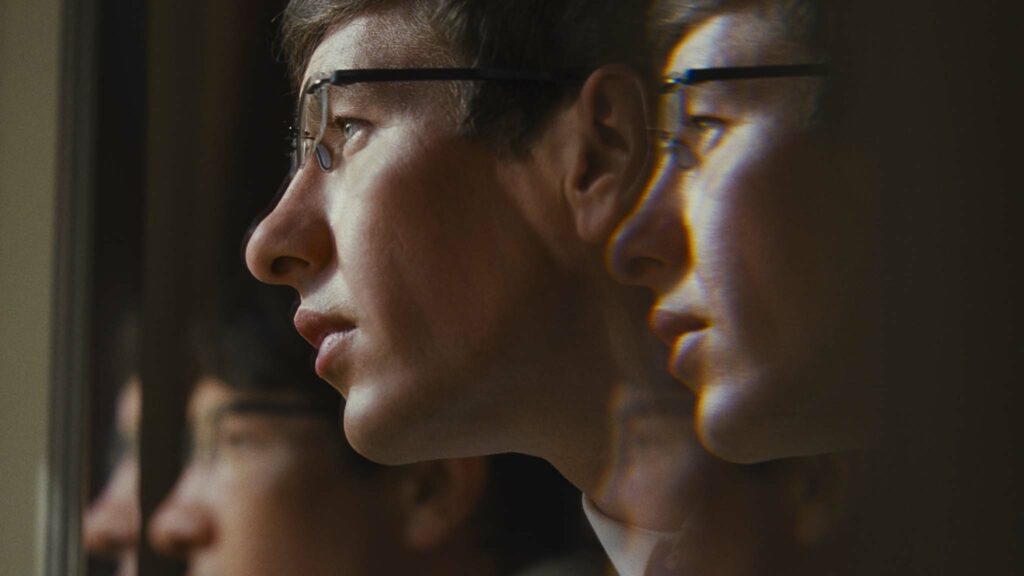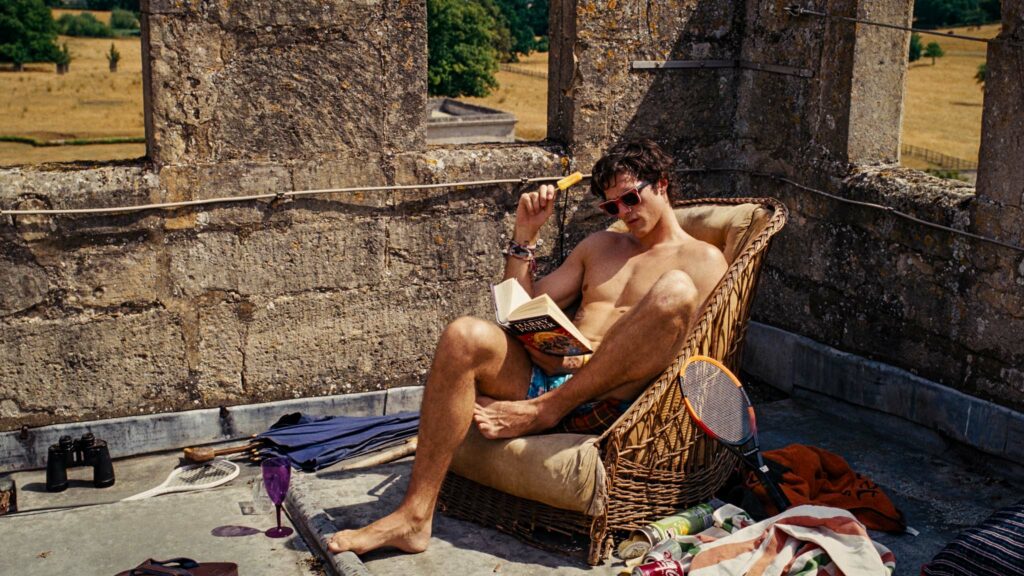 Review: Oscar-winning writer-director Emerald Fennell trades the toxic masculinity and gender warfare of her incendiary debut feature, Promising Young Woman starring Carey Mulligan, for a scabrous study of murderous obsession which takes narrative cues from Evelyn Waugh and Patricia Highsmith. The Slightly Less Talented Mr Ripley would be a fitting title for this disarming thriller of green-eyed yearning and manipulation across the class divide, setting thoroughly unlikeable characters adrift on homoerotic undercurrents that threaten to pull even the strongest swimmer under.
Mulligan causes another commotion for Fennell, this time as an eccentric houseguest who has outstayed her welcome, but the picture is commanded by Barry Keoghan as a cuckoo in the nest, who devours unsuspecting prey with gusto ("You ate him right up and licked the plate!"). He relishes the character's violent mood swings and fully embraces the script's wild, macabre excesses including a queasy moment in an emptying bathtub and a full-frontal naked boogie to Sophie Ellis-Bextor's Murder On The Dancefloor (a rather literal soundtrack choice to the mounting carnage). Dramatic meat falls off Saltburn's bones too easily in an overcooked third act, heavily seasoned with shock value.
Working class Liverpudlian student Oliver Quick (Keoghan) is a socially awkward square peg in the polished round hole of Oxford University, where wealth and privilege are flaunted and outsiders like Oliver are rudely dismissed without a chance to prove their worth. "He's a scholarship boy who buys his clothes from Oxfam," sneers one well-to-do classmate. A random act of kindness lavished on dashing aristocrat Felix Catton (Jacob Elordi) grants Oliver access to rarefied circles, much to the chagrin of Felix's spiteful cousin Farleigh Start (Archie Madekwe). Farleigh repeatedly goes cap in hand to Felix's father Sir James Catton (Richard E Grant) and resents his cousin's burgeoning friendship with a "Norman No Mates" like Oliver.
Tensions come to a head when Oliver is invited to spend the summer at the Catton family's sprawling country estate in the company of Felix's haughty mother Elspeth (Rosamund Pike), emotionally brittle sister Venetia (Alison Oliver) and a family friend known as "poor dear Pamela" (Mulligan). Pamela ignores polite hints to leave while Oliver ingratiates himself with his hosts and witnesses their withering assessment of the whirling social set including one unexpected death in the family. "She'd do anything for attention!" snarls Elspeth ungenerously.
Saltburn eats the rich but leaves us feeling peckish. Fennell's mastery of pithy one-liners is undiminished and she distributes them evenly among the ensemble cast, particularly in fraught scenes of grotesque familial dysfunction. She tightly layers misery atop misfortune to the point of absurdity but her cast, led ferociously by Keoghan, gamely plays along.
Find Saltburn in the cinemas
Horror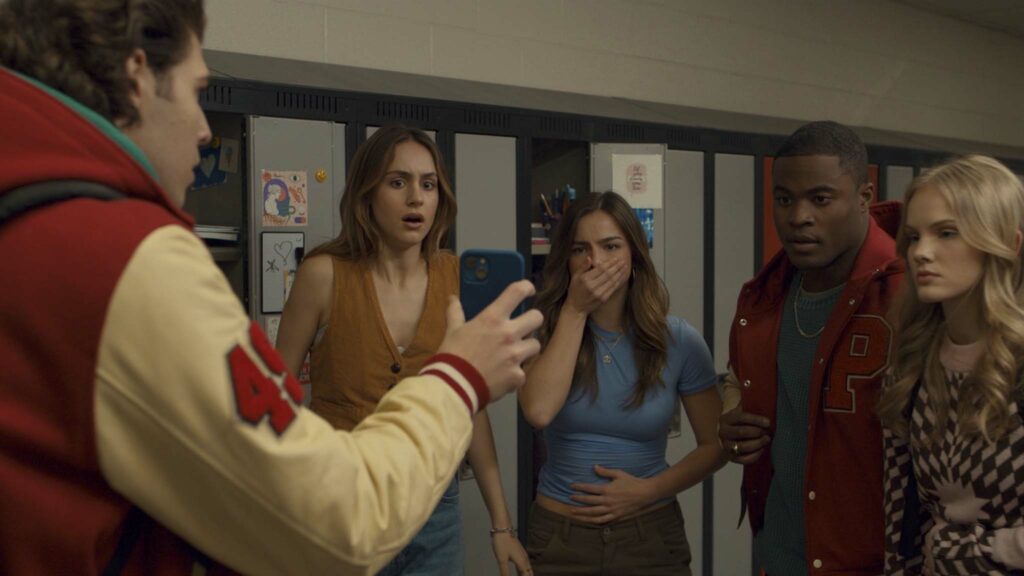 Review: The origins of America's Thanksgiving celebration – a national holiday on the fourth Thursday in November endorsed by a 1941 congressional bill bearing the signature of President Franklin D Roosevelt – are attributed to a 17th-century feast in Plymouth, Massachusetts, between Pilgrim settlers and Native Americans to mark a bountiful harvest. More than 400 years later, Thanksgiving is still a time for families and friends to express gratitude, but unabashed consumerism now has a seat at the dinner table with an onslaught of Black Friday discounts and promotions. Director Eli Roth, ringmaster of the Hostel torture porn circus, orchestrates a stampede at one holiday sales event as the blood-soaked prologue to a slasher film that gleefully disembowels residents of Plymouth, Massachusetts, at the hands of a killer wearing a mask of Pilgrim governor John Carver.
The stomach-churning make up and prosthetics begin early in this gore-slathered Thanksgiving – fair warning that scriptwriter Jeff Randell will be heavy-handed with the splatter. Characters' innards rarely remain where human anatomy intended and Roth's camera lingers on the sickening aftermath of slaughter. Steely nerves and strong stomachs are required. Once you excise the expertly staged carnage, Thanksgiving is a Scream-lite exercise in punishment that invites the audience to guess who lurks behind the plastic Carver mask before a grand reveal confirms the most logical suspect (and correlates with one killer of the Ghostface saga).
Thomas Wright (Rick Hoffman), owner of the RightMart store in Plymouth, celebrates Thanksgiving with new wife Kathleen (Karen Cliche) and family while his hard-working staff prepare to open the store at 6pm for an early Black Friday sale promising free waffle irons to the first 100 customers through the door. His daughter Jessica (Nell Verlaque), her boyfriend Bobby (Jalen Thomas Brooks) and close pals Gabby (Addison Rae), Evan (Tomaso Sanelli), Yulia (Jenna Warren) and Scuba (Gabriel Davenport) access the store through a staff entrance and contribute to a fatal crush that casts a shadow over the community.
One year later, a masked psychopath targets the Wright family and people involved in the stampede, using utensils found on a Thanksgiving table. As the body count rises, Sheriff Newlon (Patrick Dempsey) and Deputy Labelle (Jeff Teravainen) struggle to reassure locals they have everything under control. "We let the police handle it, we're all going to end up 50% off," growls football jock Evan.
Based on a tongue-in-cheek fake trailer created by Roth for Robert Rodriguez and Quentin Tarantino's 2007 Grindhouse collaboration, Thanksgiving abides by familiar horror tropes and garnishes glistening viscera with campy one-liners. Aside from Verlaque's level-headed prodigal daughter, potential victims have perfunctory back stories to convince us to care about their wellbeing. Audiences can be thankful Roth contains the gratuitous bloodletting to under two hours.
Find Thanksgiving in the cinemas