587 London Road, London, CR7 6AY
Location: Croydon
Check-in: 14:00
Check-out: 12:00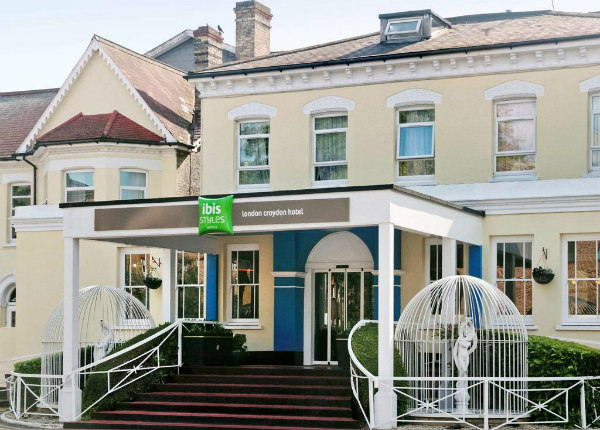 Ibis Styles London Croydon
To get away from the noise and traffic of central London in the evenings, Norfolk House Hotel offers you a peaceful alternative to city based hotels. Situated just south of London in the town of Croydon, Norfolk House Hotel is surprisingly well facilitated for a cheap London hotel. As well as a large free car park and a welcoming 24 hour reception, Norfolk House Hotel also offers a coffee shop, which provides guests with a tempting range of coffee and snacks, as well as a cheerful breakfast room.
Aside from guest facilities, you will also find that your room is well appointed for the price. Whether you need a single, twin, double, triple or quad room, Norfolk House Hotel can accommodate you and will supply a television, hairdryer, trouser press and tea and coffee making equipment in your accommodation too. After a hearty breakfast in the mornings you will be raring to go so you can head to nearby Croydon or make use of public transport and head into the centre of London for the day.
Attractions
Norfolk House Hotel is very close to Croydon, which has its fair share of shops, bars, and restaurants to keep you amused on days when you don't feel like travelling to London. On days that you do get on a train or tube and you'll find yourself watching the Changing of the Guard outside Buckingham Palace or looking at the entirety of London if you take a trip on the London Eye. After visiting Big Ben and the Houses of Parliament, your comfortable bed in Norfolk House Hotel isn't very far away.